Stainless Steel Elbow Fitting
SPECIFICATIONS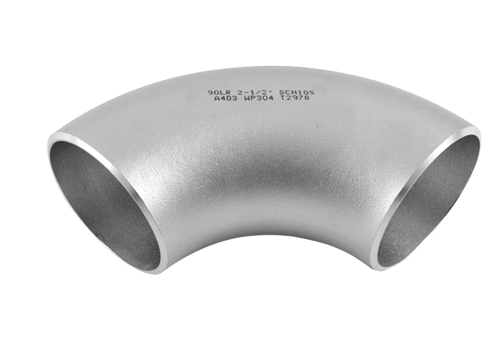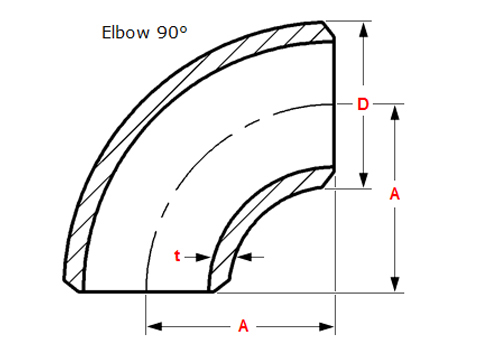 Stainless Steel Elbow Fitting
Metleader pipeline technology inc is a manufacturer of all stainless steel elbow fitting, and also a best supplier of other types of steel pipe fittings, such as carbon steel tee, carbon steel reducer, carbon steel cap, carbon steel elbow fitting and stainless steel tee, stainless steel reducer, stainless steel cap.
In the piping system, the elbow is the pipe fittings that change the pipeline direction. According to the angle, there are 45°, 90° and 180° three kinds of most commonly used, in addition to engineering needs also include 60° and other non-standard angle elbow. According to the material, there are Stainless steel elbow fitting, carbon steel elbow fitting and other alloy steel elbow fitting.



Production Flow:
1.Material : material retest, identification and transfer.
2.Blanking: material retest, identification and transfer, size control identification transfer.
3A. Inspection: size and appearance of quality control.
3B. Surface treatment: Surface friction system number control.
4.Molding: size, appearance control.
5A. heat treatment: temperature control.
5B. Inspection: hardness, shape and size inspection control.
5C. School form: form and position tolerance control.
6.Gold Processing: shape and position size control.
7. Groove Inspection: precision Groove size control.
8.Pickling/passivation: Pickling time appearance control.
9.Surface Treatment: internal appearance control.
10.Nondestructive Testing: internal quality control.
11.pickling/passivation: Pickling time and appearance control.
12.Logo: According to user requirements and standard control.
13.Finished product inspection: According to the standard for sampling inspection control.
14.Packaging.
15. Storage and transportation: according to the specifications and user requirements for quality control.



Standards: ANSI B16.9, ASME, MSS SP, DIN, GOST, JIS2220, EN
Size: Seamless reducer: 1/2"~36" DN15~DN900
Welding reducer: 6"~72" DN150~DN1800
Wall Thickness :
sch10, sch20, sch30, std, sch40, sch60, xs, sch80, sch100, sch120, sch140, sch160, xxs, sch5s, sch20s, sch40s, sch80s
Material of steel pipe reducer fittings:
Carbon Steel: ASTM A105 A234 WPB, WPHY 42, 46, 52, 56, 60, 65, 70, 80
Stainless steel: ASTM/ASME A403 WP 304, 304L, 316, 316l
Alloy Steel: ASTM A234 WP1, WP5, WP9, WP11, WP22, WP91
Low Temperature Steel: ASTM A420 WPL 1, WPL 3, WPL 6