Do you supply carbon steel pipe flange?
When you don't know much about us, maybe you will ask such a question. Yes, we do supply carbon steel pipe flange, and not only one type of material grade, but all kinds of material grades.
Carbon steel pipe flange is one of them, and also is the most welcomed product by our clients. We supply carbon steel pipe flanges & pipe fittings, which is widely use in all type of projects, such as Shipbuilding industry, Water works, Gas works, Value industry, Power industry and so on.
For stainless steel pipe flange and carbon steel pipe flange or alloy flange, When deciding which type of material to use for an industrial project, it's important to first consider the magnitude and scale of the task, what type of liquid or gas the pipes will be carrying and the longevity of structure. Once that has been established, you can then answer questions to what type of metal to use for the piping.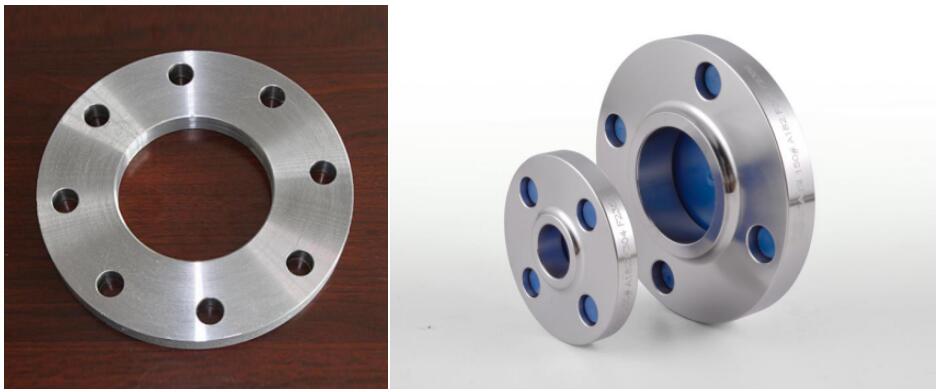 Because of the strength and durability, steel has been one of the most commonly used materials for industrial piping and other types of construction. However, with the addition of carbon to the already strong metal, it has the ability to turn into a much stronger product. By undergoing heat treatment, the strength can be increased without altering the shape – and the more carbon added to the metal, the more durable it can become. This has made carbon steel pipe fittings & flanges, valves and pipes some of the most durable industrial piping products available. For companies interested in increasing the strength of their pipes, carbon pipe suppliers can offer the necessary supplies.
Then maybe someone will ask what is the advantage of carbon steel pipe flanges?
carbon steel pipe flanges Advantage:
- Painting and blasting are not necessary.
- Piping spools can be assembled without welding.
- Numerous piping spools can be manufactured.
- Competitive price and cost effective.
-Resistance to corrosion: Carbon steel pipe flange has been shown to be resistant to corrosion and other chemical deterioration.
-Resistance To Shock: Carbon steel pipe flange performs better than most other materials in environments that experience a lot of shock and vibration.
After all my introduction, how do you think about the carbon steel pipe flanges?