Exporting line pipe with 3PE coating to Iraq
SPECIFICATIONS
Exporting line pipe with 3PE coating to Iraq
Recently we have a customer placed an order with big quantity to us. They purchased line pipe with 3PE coating. These pipes will be deliveried to Iraq for a project transportation of gas. It is a large-scale and major project contract to build by DNO. DNO is a Norwegian oil and gas operator focused on the Middle East and north sea. This company was founded in 1971 and listed on the Oslo stock exchange. It holds onshore and offshore license shares in various stages of exploration, development and production in Iraq, Norway, the United Kingdom and the Kurdistan region of Yemen. Usually they request high quality for all products used in all projects. This 3PE coating pipe order was obtained after defeating many other competitors.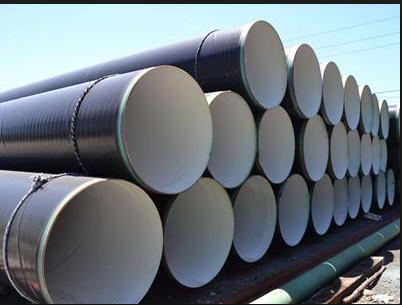 What is line pipe with 3PE coating?
Line pipe with 3PE epoxy coated means steel pipe is coated with 3 layers, the first layer is FBE coating, the middle layer is adhesive layer, the outer layer is polyethylene layer.The 3PE coating pipe is a new product developed since the 1980s on the basis of FBE coating pipe, which contains an adhesive and a PE (polyethylene) layer.3PE coating pipe can enhance the mechanical properties of the pipe, high resistance, waterproof, wear-resistant, anti-aging.

3PE coating pipe has 3 layers:
The first layer is epoxy coating with a thickness more than 100 um.(FBE>100 microns) or according to customer's request.
The second layer is the adhesive, its effect is to bond epoxy resin and PE layer.(AD: 170~250um) or according to customer's request.
The third layer is the PE layer, which is polyethylene and has the advantages of water resistance, resistance and resistance to mechanical damage.(from 300-1020 mm) or according to customer's request.
Therefore, 3PE coating pipe integrate the advantages of FBE and PE. It is increasingly used in buried pipelines to carry water, gas and oil.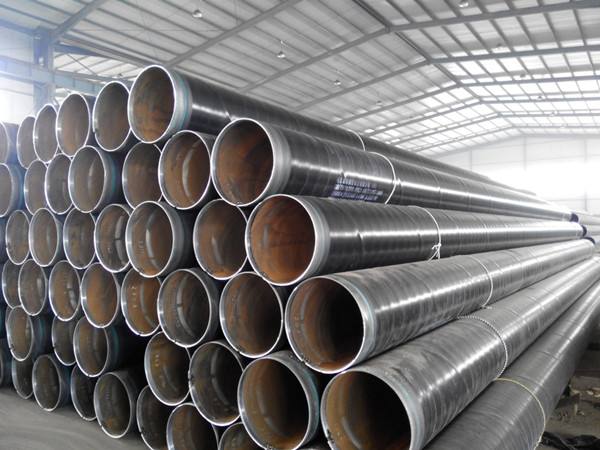 What is the advantages of line pipe with 3PE?
1.Increasing the service life. 3PE epoxy coating pipe has good stability and anti-aging performance under normal operating temperature and pressure, so its service life can be extended by more than 50 years.
2.Enhancing corrosion resistance. Because PE component structure stability is very high, it is corrosion resistant natural gas, liquefied petroleum gas, artificial gas and other chemical subjects, without secondary corrosion equipment.Soil chemicals do not affect the pipes.
3.Increasing wear resistance. Experiments show that the wear resistance of 3PE coating pipe is 4 times of painting pipes. Especially transporting mud 3PE coating pipe has better wear resistance.
Except for these above advantages, line pipe with 3PE has more other excellent advantages. This kind of pipe has been used more and more pipeline transportation.
Actually 3PE Steel Pipe Anti-Corrosion is just one type, there are many other types of anti-corrosion pipes such as 2PE coating pipe, 3PP coating pipe, FBE coating pipe etc. These coating pipe all have their own functions play very important rules in the pipeline transportation.