ELBOW 90 Degree 5D Sch80
SPECIFICATIONS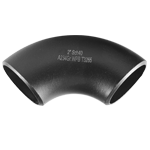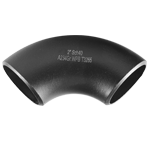 ELBOW 90 Degree 5D Sch80
What is ELBOW 90 Degree 5D Sch80?
ELBOW 90 Degree 5D Sch80 also can be called 5D Pipe Bend Sch80. The raw material of pipe bend refers to carbon steel, alloy steel, and stainless steel. Each kind of material has its own special feature. 5D pipe bend includes long radius and short radius. Compared with short radius elbow, long radius elbow has smaller friction resistance and pressure drop.When selecting the elbow type, you must select the type that is compatible with your application.
The radius of pipe bends.
Elbow 90 degree has various radius, including 3D elbow, 4D elbow, 5D elbow, 8D elbow and 10D elbow.The radius of the 5D elbow is five times the nominal diameter. For pipe bend with a diameter of 10 inches, the radius of the curved center line will be 50 inches.The prescribed radius of pipe bending is both art and science.Today's modern machines and advanced software make the bends highly accurate.With the right machinery, lubrication, tools and materials, it is a certainty that perfect bending will be achieved.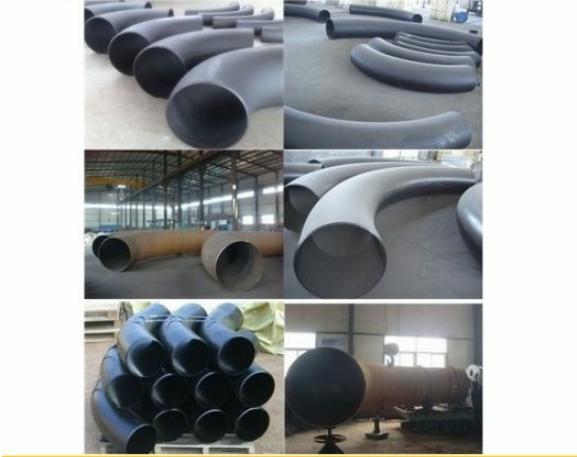 The difference between elbow ELBOW 90 Degree 5D Sch80 and Bend 90 Degree 5D Sch80?
Although the are ELBOW 90 Degree 5D and Bend 90 Degree 5D often considered same, some differences still existed. A bend is a term for any degree change in the direction of a pipe, while a elbow is an engineering term. Elbows are limited in Angle, radius and size. Most angles are 45 or 90 degrees. All other degrees are specific bends. The most fundamental difference between bend and elbow is the radius of curvature. The radius of the bend is more than twice the diameter of the pipe, and the radius of curvature of the elbow is one to two times the diameter of the pipe. All 5D pipe bends are 5D elbows, but not all 5D elbows are 5D pipe bends.
ELBOW 90 & 45 Degree 5D Sch80


Bends 90 & 45 Degree 5D Sch80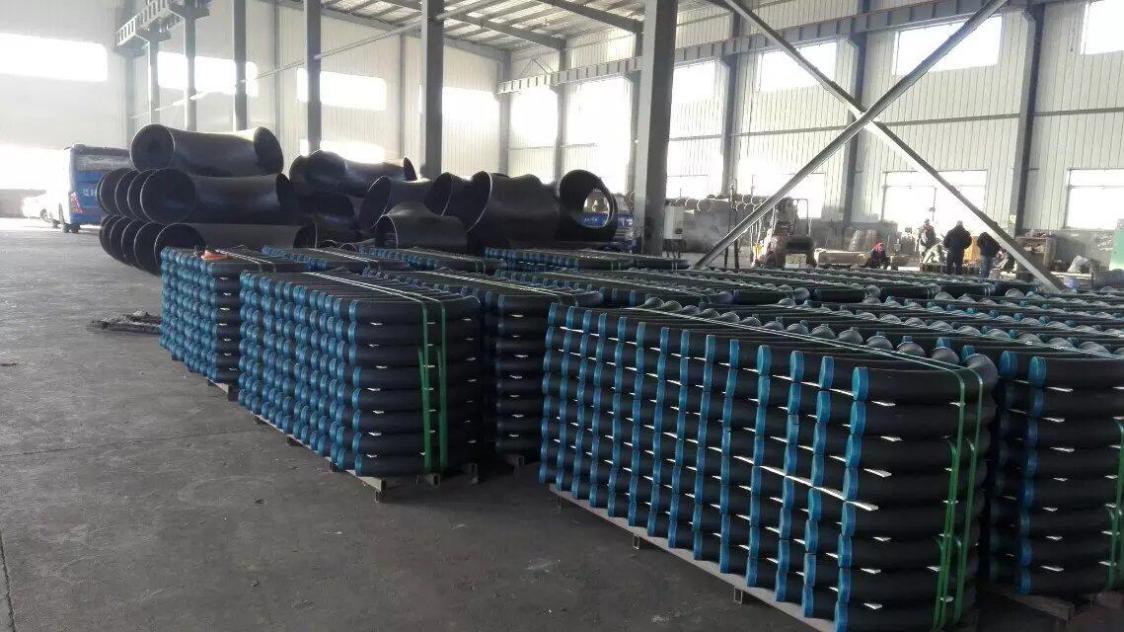 Induction Bending for producing 5D pipe bends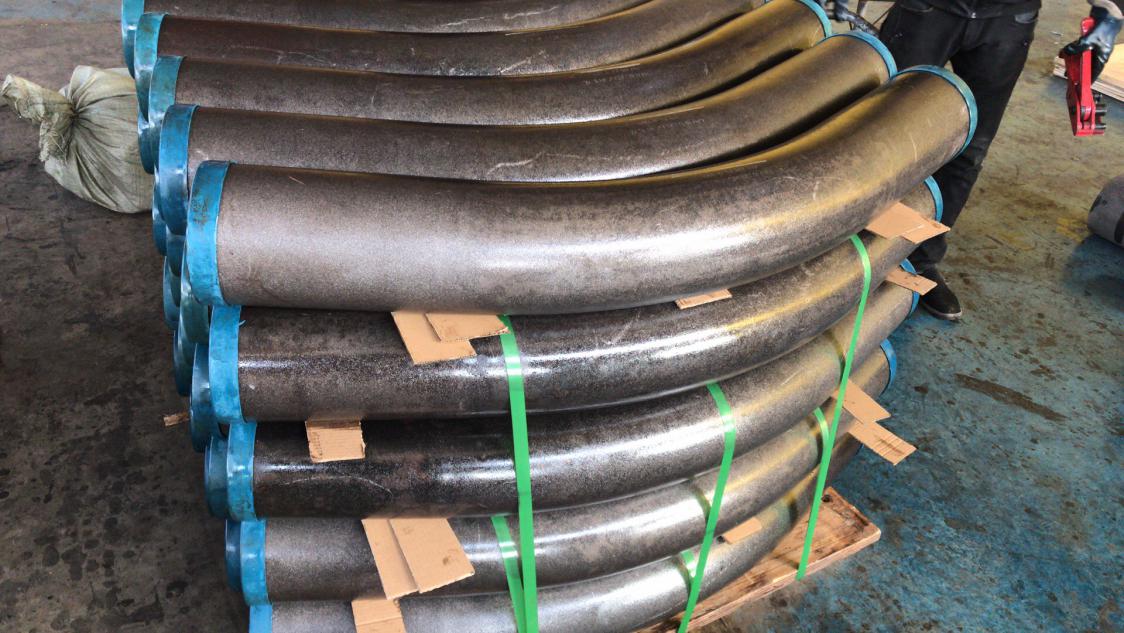 Induction bending is a method to produce 5D pipe bends and other elbows. High frequency induction power is adopted for local heating. An induction coil is placed around the pipe and the circumference of the pipe is heated at a temperature between 850 and 1100 degrees. When the requested temperature is reached, the pipe is bent passes through the induction coil and a bending force. There are many advantages of induced bending. It allows the smooth flow of large radius fluids, reduces the number of welds in the pipe system, and produce 5D pipe bends rapidly. It is also a cleaning process, as there is no need for lubrication and water can be recycled.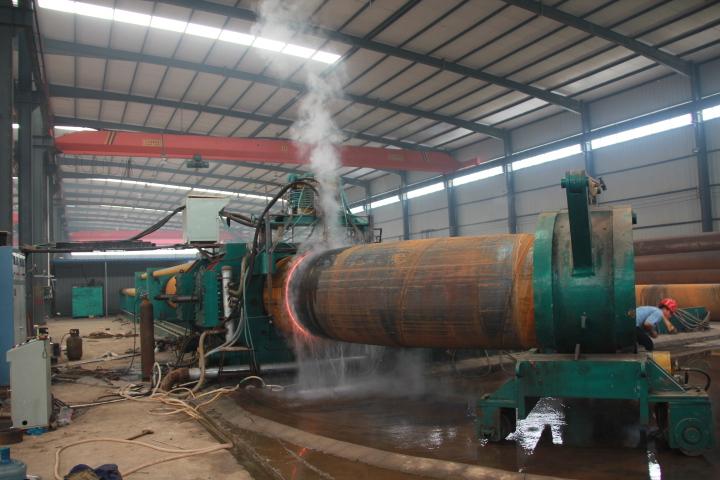 Elbow 90 degree 5D dimensions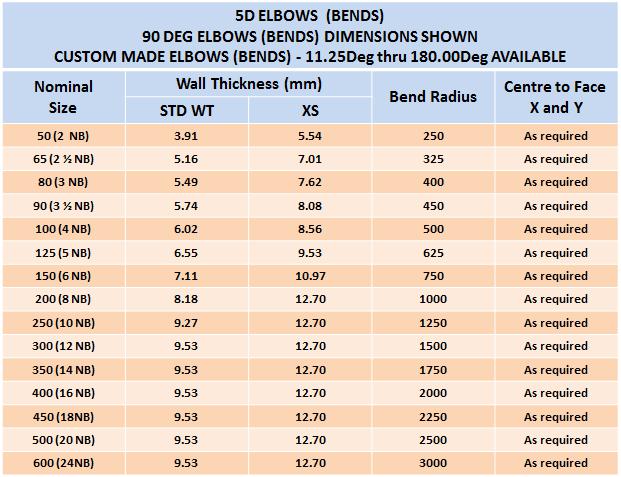 Metleader as a supplier of pipe bend 5D have exported this product to many countries and areas. Last month our elbows 90 degree 5D seamless API 5L X52 PSL2 have been arrived to our customer's construction site. They are very satisfied for our products. Really hope our bends would be served for more and more customers.