ASME Carbon Slip On Flange Class 150
SPECIFICATIONS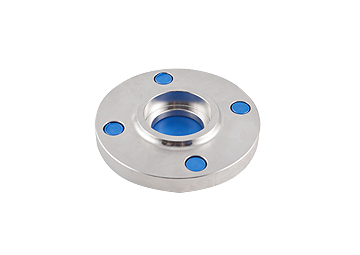 ▪ Product name: ASME Carbon Slip On Flange Class 150

▪ All dimensions are in inches

▪ These flanges will be furnished with a 1/4" raised face

▪ unless otherwise specified
▪ Flat face option available
Nominal
Pipe Size
Outside
Diameter

Thickness

Raised Face
Diameter
Length
Thru Hub
Hub
Diameter

Bore

Approximate Weight

Bolt
Circle
Number
of Holes
Diameter
of Holes

(O)

(T)

(R)

(Y)

(X)

(B)

(lbs)

(C)

1/2

3.50

0.44

1.38

0.63

1.19

0.88

1

2.38

4

0.63

3/4

3.88

0.50

1.69

0.63

1.50

1.09

2

2.75

4

0.63

1

4.25

0.56

2.00

0.69

1.94

1.36

2

3.13

4

0.63

1 1/4

4.63

0.63

2.50

0.81

2.31

1.70

3

3.50

4

0.63

1 1/2

5.00

0.69

2.88

0.88

2.56

1.95

3

3.88

4

0.63

2

6.00

0.75

3.63

1.00

3.06

2.44

5

4.75

4

0.75

2 1/2

7.00

0.88

4.13

1.13

3.56

2.94

7

5.50

4

0.75

3

7.50

0.94

5.00

1.19

4.25

3.57

8

6.00

4

0.75

3 1/2

8.50

0.94

5.50

1.25

4.81

4.07

11

7.00

8

0.75

4

9.00

0.94

6.19

1.31

5.31

4.57

13

7.50

8

0.75

5

10.00

0.94

7.31

1.44

6.44

5.66

15

8.50

8

0.88

6

11.00

1.00

8.50

1.56

7.56

6.72

19

9.50

8

0.88

8

13.50

1.13

10.63

1.75

9.69

8.72

30

11.75

8

0.88

10

16.00

1.19

12.75

1.94

12.00

10.88

43

14.25

12

1.00

12

19.00

1.25

15.00

2.19

14.38

12.88

64

17.00

12

1.00

14

21.00

1.38

16.25

2.25

15.75

14.14

90

18.75

12

1.13

16

23.50

1.44

18.50

2.50

18.00

16.16

98

21.25

16

1.13

18

25.00

1.56

21.00

2.69

19.88

18.18

130

22.75

16

1.25

20

27.50

1.69

23.00

2.88

22.00

20.20

165

25.00

20

1.25

22

29.50

1.81

25.25

3.13

24.25

22.22

185

27.25

20

1.38

24

32.00

1.88

27.25

3.25

26.13

24.25

220

29.50

20

1.38



ASME Carbon Slip On Flange Class 150 is one type of pressure class of slip on flange. And in fact slip on pipe flange can be divided to two types, one is slip on plate pipe flange and the other one is slip on hub pipe flange. Slip on pipe flange is typically the inside diameter slightly larger than the outside diameter of the pipe. The flange not only can be sliped on the pipe but also fit the pipe. Slip on pipe flange are fixed to the pipe with a fillet weld at the top and the bottom of it. ASME Carbon Slip On Flange Class 150 is just this kind of flange according to American standard ASME B16.5. The material is ASTM A105 carbon steel. Carbon slip on flange specially applied in the pipeline which has no high request for the pressure. Metleader can supply flanges with all kinds of material.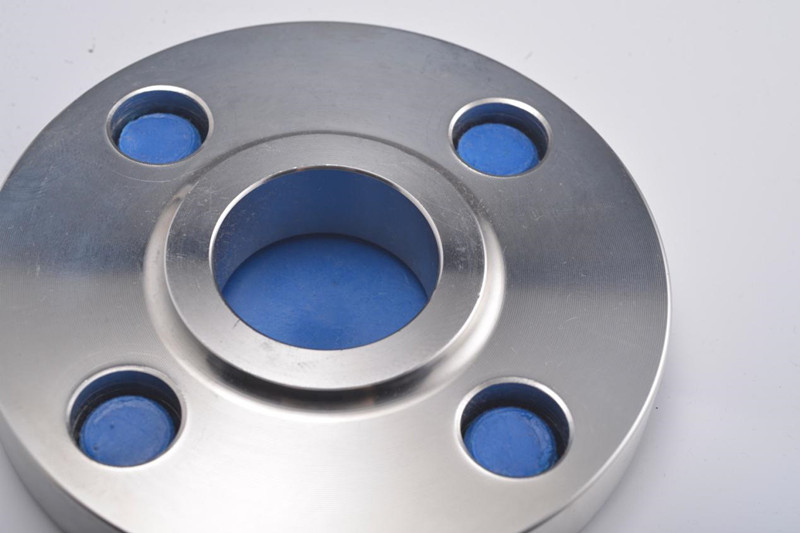 Metleader supply high quality ASME Carbon Slip On Flange Class 150 for lower pressure application. The material we used is usually ASTM A105, the size is from 1/2" to 60". The size 1/2" to 24" is according to the standard ANSI B16.5, and 26" to 60" as per ANSI B16.47. The production processing of carbon steel pipe flange refers to forging and casting. is forging. Forged flange has typically advantages compared with casting flange. Such as there are no holes, stomatas, craks, and impurties. And the hardness of forged flange is more hard than casting flange. These advantages can ensure the quality of forged pipe flange is more better than casting flange. Metleader Carbon steel slip on flange class 150 is just produced with forging processing.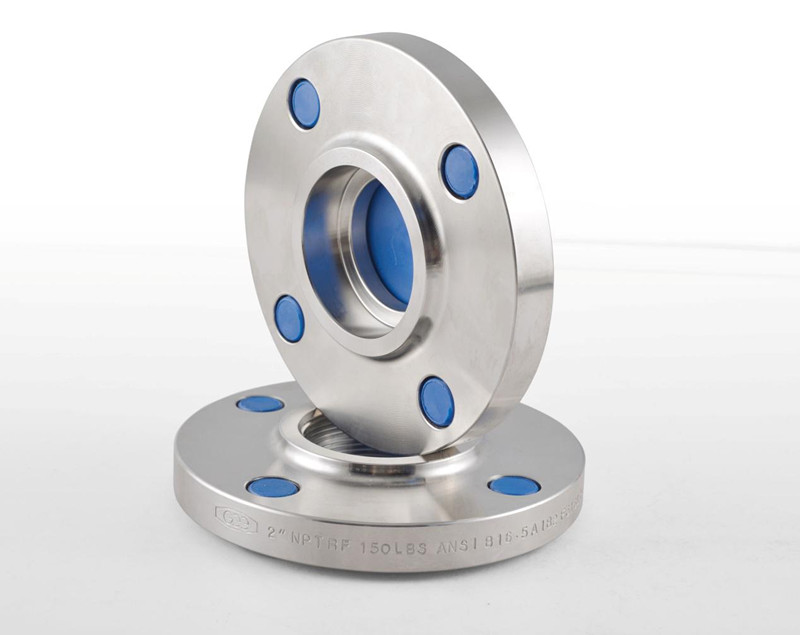 If you need Socket Weld Flange you also can contact us.