Slip On Flange Welding
SPECIFICATIONS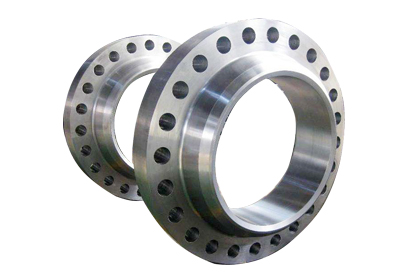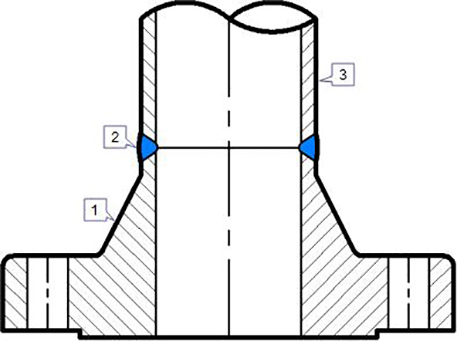 Slip On Flange Welding
Slide on flange:
We indulge in carefully crafted all expertise on the flange slide. These flanges are made of high quality materials. This slide over the pipe flange is passed through the pipe and then the fillet is welded. Sliding on a planar flange, the welding slip on flanges is easy to use in manufacturing applications. We offer these flanges at market-leading prices.
The sliding flange usually has a neck, and there is a straight pipe hole that will be completely passed. The installer slides the flange to the end of the tube and then locates the flange so that the fillet weld on the neck and the Franconne between the pipe end and the flange will be secured and sealed.
Slip On Flange Welding:
The connection to the pipe is carried out through 2 fillet welds, or on the outer side of the flange and inside the flange.
The X metric on the image is approximately:
Tube wall thickness + 3 mm.
In the process of welding, this space is necessary to avoid damage to the flange surface.
One drawback of this flange is that this principle always first has to be welded to a pipe and then an accessory. The combination of flange and elbow or flange and tee is not possible because the specified accessory is not a straight end and completely slides into the flange.



Company Advantage:
Our professional engineering team is committed to innovative durable and high quality products to meet customer needs.
Detailed Product description of the sliding flange:-The sliding flange has a low hub because the pipe slides into the flange before welding. It is welded both inside and outside, providing enough strength and preventing leaks. They are ideal for low-voltage applications.
We offer a wide range of flange slip sleeves, which is a very popular type of pipe flange. These flanges slide over the end of the pipe and then weld in place. The slip on the flange is perfect for low pressure applications and can be easily installed and welded into different pipes. Welding helps to reduce the manufacturing costs of these pipelines. We offer a wide range of applications in various sizes.
Sliding flanges are used to provide sliding on the flange. The diameter of these flanges is greater than the diameter of the pipe on which it slides. These flanges can be used under low pressure. The flange we produce complies with all international standards. We have one of the largest flange manufacturing units of all types. We are using the latest technology and quality raw materials to manufacture flanges.
We also have Welded Neck Flange.