Large diameter weld neck flange
SPECIFICATIONS
Large diameter weld neck flange
Large diameter weld neck flange refers to the flange with diameter above DN600. The weld neck flange is suitable for pipelines with high pressure or temperature fluctuations or high temperature, high pressure and
low temperature
pipelines. It is also used to transport expensive, flammable and explosive media.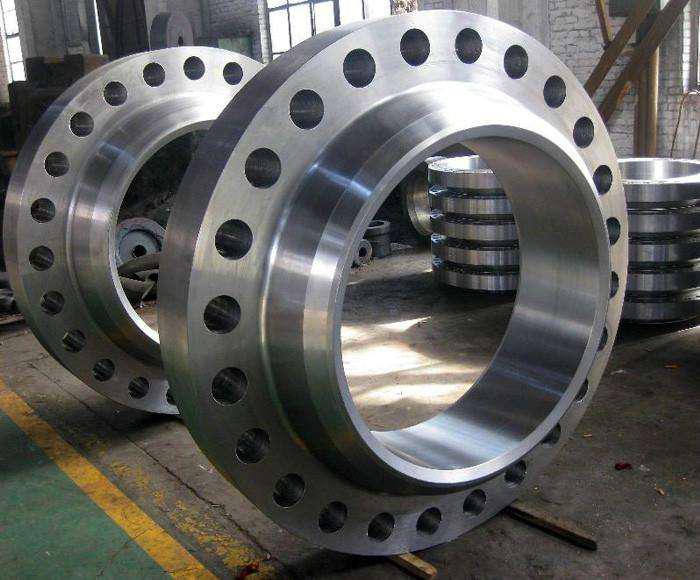 Production requirements of the large diameter weld neck flange:
1. The welding flange should be ultrasonically flawed without delamination defects.
2. It should be cut into strips along the rolling direction of the steel, and be welded into a ring by bending, and the surface of the steel should form a cylindrical cylinder. It should not be directly machined into a neck-welded flange.
3. The butt weld of the ring shall be a full penetration weld.
4. The butt weld of the ring shall be subjected to post-weld heat treatment and 100% ray or ultrasonic flaw detection, and the radiographic inspection conforms to the secondary requirements of JB4730, and the ultrasonic flaw detection conforms to the first-level requirement of JB4730.