The variety and function of socket weld pipe fitting
What is forged pipe fitting?
According to connection type to divide forged pipe fitting includes socket weld connection and threaded connection.
According to the pressure to divide forged pipe fitting involves 3000 class, 6000 class and 9000 class.
These pipe fittings can be manufactured with different material, such as carbon steel ASTM A105, stainless steel F304/304L, 316/316L and alloy steel F5, F11 etc. The standards are being carried out at present refer to ASME B16.11 and MSS-SP-97.

In the two types of forged fittings, let us specially introduce the socket weld pipe fitting.
What is socket weld pipe fitting?
The socket weld pipe fitting is the detail of the pipe accessories. In this case, the pipe will be inserted into the sunken area of the pipes, fittings, valves or flanges. In order to connect the pipes, fittings, flanges or valves to other parts of the pipe, a sealed weld of the fill type will be applied. Therefore, in some cases, socket weld pipe fitting is a good choice. This is because the benefits of high structural strength and high leak integrity are important factors in the design of piping projects. As below you can see the shape of socket weld.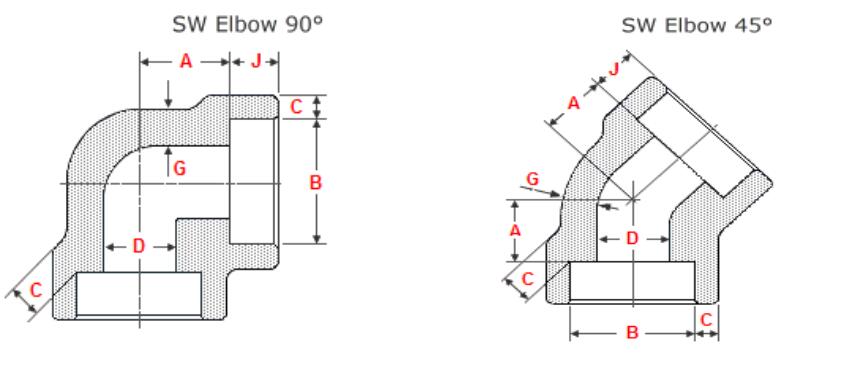 How to describe the size of socket weld pipe fittings correctly?

If you require such pipe fittings, you need to specify the dimensions and pressure requirements (or thickness plan), and the rated pressure of the socket weld fittings is usually expressed in levels 3,000, 6,000 and 9,000. Socket weld fittings are usually reduced to SW fittings, so you'll see some descriptions, such as SW Elbow, SW Tee, SW coupling, and so on.
Based on different shape the type of socket weld pipe fitting includes socket weld elbow, socket weld tee, socket weld reducer, socket weld coupling, socket weld union, sockolet etc.

The SW coupling:
It can connect two pipes or nipples.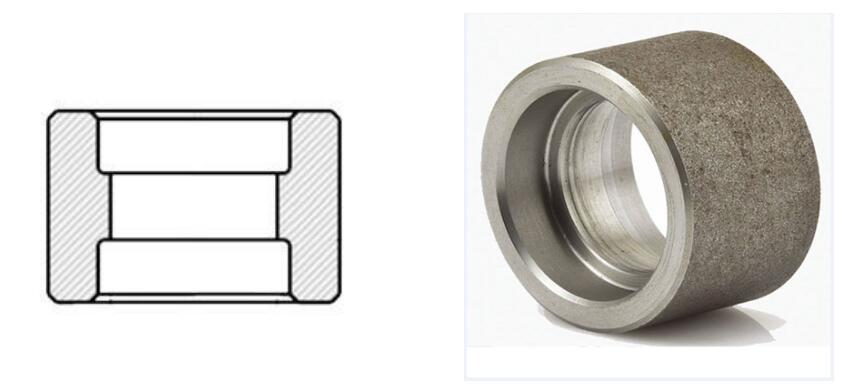 The SW elbow:
Socket weld elbow has 45 degree and 90 degree types.It is a kind of common pipe fitting to change the direction of fluid.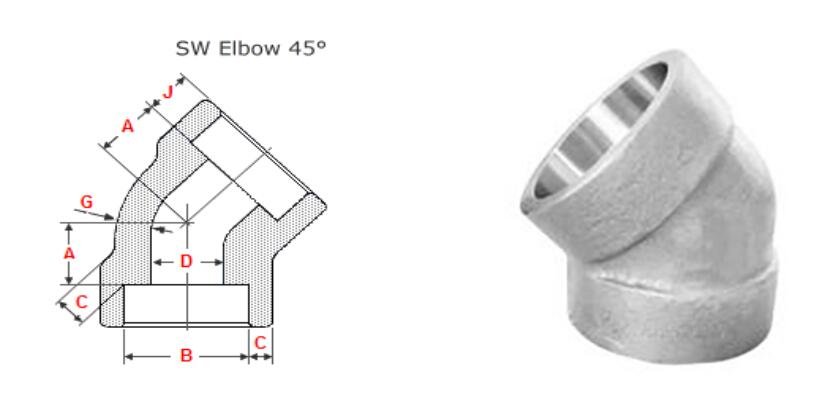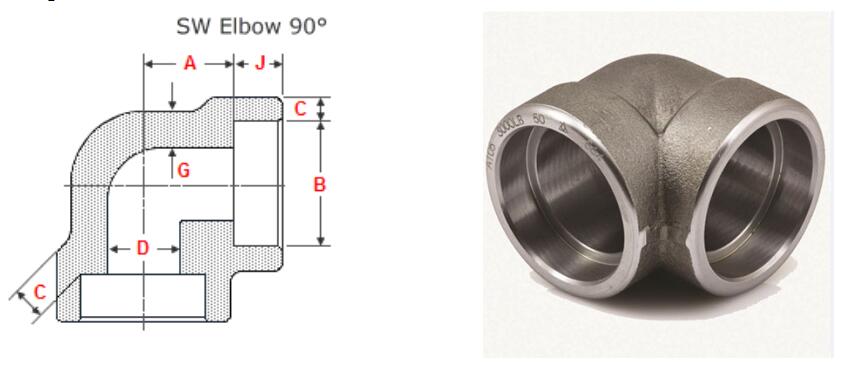 The socket weld tee will help form a 90-degree branch from the main operation of the pipeline.



Sockolet (socks + olet) is a typical socket welded pipe fittings used for the same purpose as welding and threaded holes for welding small diameter pipes for placement in large diameter tubes. The difference is that the sockolet has a unique socket suitable for welding (the socket is located in Olet). It provides good 90-degree turns and higher strength to withstand high pressure. A hole is connected to the outlet hole and the sinking hole will span the outer diameter of the outlet to support the pipe holder on the socket to stabilize the mounting and welding strength. As with socket tube fittings, the sockolets pressure range is 3000#,6000# and 9000#.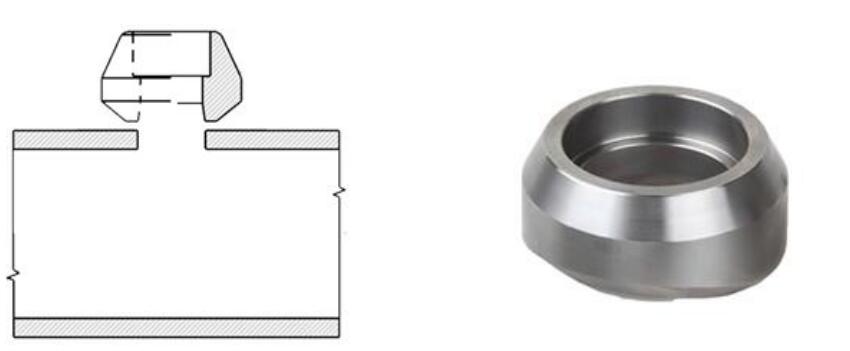 The function of socket weld pipe fitting.
Because these pipe fitting are called high pressure, they can be easily used in a variety of industrial processes.
• Elbow, tee, reducer and other socket welded pipe fittings can be used for pipeline transport of toxic, flammable or expensive materials, there will be no leakage.
• Use with ASME piping and can be changed to different sizes.
• Suitable for piping work where it is considered permanent. In addition, they are designed to provide good flow characteristics.
• Manufactured according to ASTM A234 Standard or manufactured according to ASME B16.11. This is standard covering size, pressure-temperature ratings, marking, tolerances and requirements for carbon steel and forged carbon materials. In terms of acceptable material form, it can be strip, forging, seamless pipe and seamless pipe, which meet the requirements of accessory chemicals, mechanical properties and practices.