180°carbon steel pipe elbow Production Process
The production process of carbon steel pipe elbow commonly used is hot forming. Hot forming has two types, one is hot pushing pipe elbow, the other one is hot heating bending pipe elbow. Our 180°carbon steel pipe elbow is just produced according to hot pushing processing. The following is the flow chart.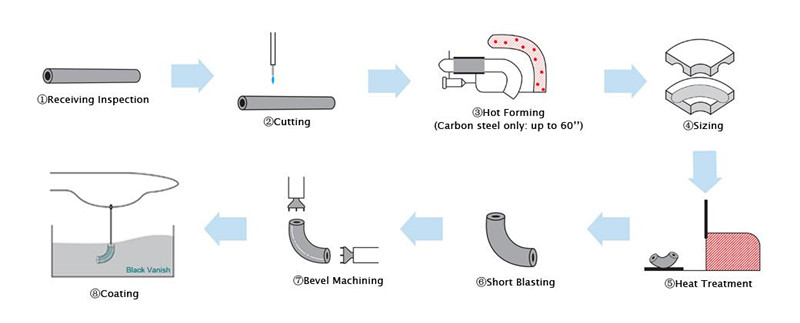 Pipe fitting is a general name for parts in pipeline system that connect, control, change direction, shunt, seal, support and so on. The steel pipe fittings are are pressure pipe fittings. According to the processing technology, it is divided into four categories, butt welded pipe fittings (weld and seamless two types), socket welding and threaded pipe fittings and flange fittings. The pipe fitting that can change the pipe's direction called pipe elbow. The function of 180°carbon steel pipe elbow is to connect two pipes in parallel.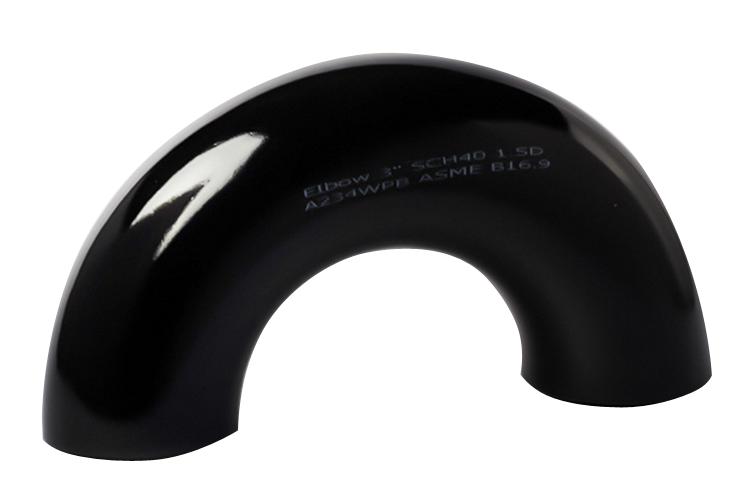 Product name: 180°carbon steel pipe elbow
Material: carbon steel ASTM A234 WPB
Production processing: hot forming
Wall thickness: SCH20, STD, SCH40, XS, SCH80, SCH100, XXS
We also has another size carbon steel pipe elbow: