New order of alloy steel pipe fitting and flange
Our Vietnam customer recently placed us a new order of alloy steel pipe fitting and flange the material is A420 WPL6. It is the second order placed to us from this customer. After the first order deliveried to their warehouse they were very satisfied with our quality, so the second order placed to us without any hesitate.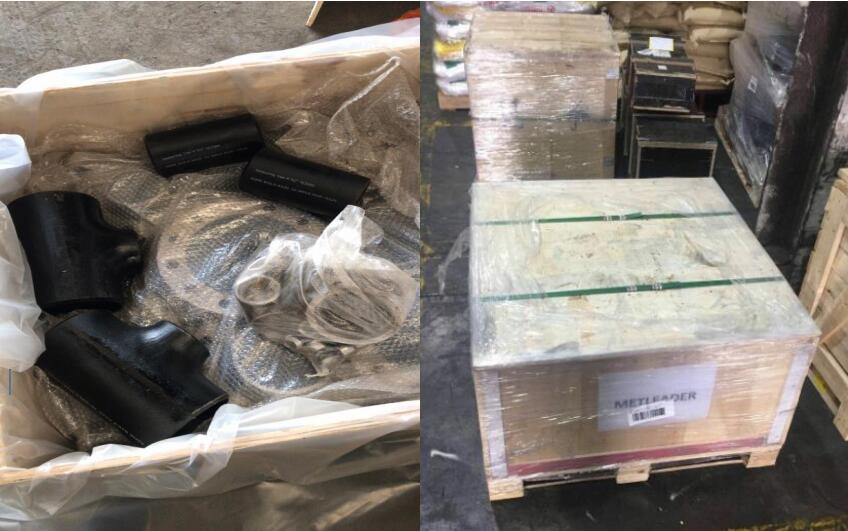 What is ASTM A420 WPL6 material?
ASTM A420 WPL6 Standard specification for forged carbon steel and alloy steel pipe fittings used at low temperatures. ASTM A420 WPL6 grade is related to ASTM A420 and is suitable for forged carbon steel pipe fittings. WPL6 is a standard grade carbon steel, charpy impact test at -50 f for low temperature service. ASTM A420 WPL6 is the material standard of butt weld pipe fittings, and for flanges the related standard should be ASTM A350 LF2.
ASTM A420 WPL6 pipe fittings and ASTM A350 LF2 flanges are widely used in low temperature pressure piping and pressure vessel services. They can used the situation that the temperature is lower -45 degrees Celsius.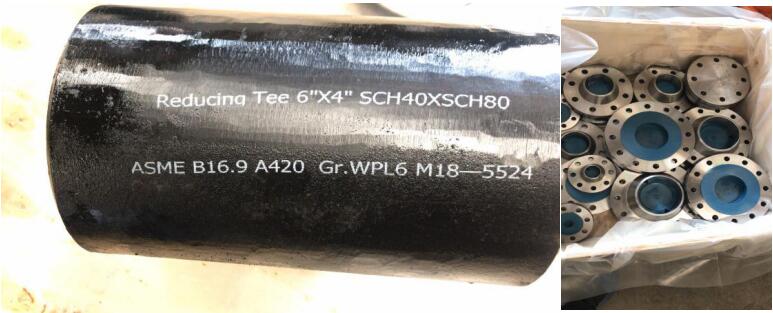 Low temperature pipe fittings and flanges are often used for petroleum industry for some special function. Because its low temperature resistance, usually the cost is higher than common carbon steel material. Low temperature pipe fittings have two types one is seamless another one is weld. Seamless ASTM A420 WPL6 pipe fittings generally applied to high pressure pipelines or pressure vessel.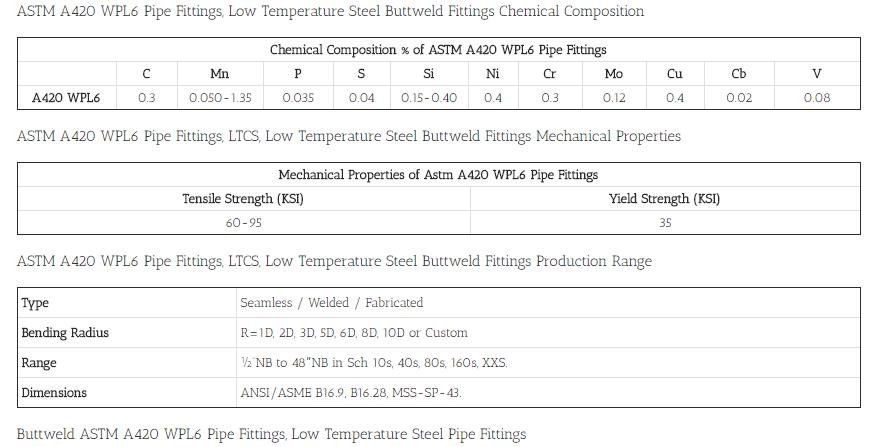 The scope of ASTM A420
1.1 This specification includes forged carbon and alloy steel fittings of seamless and welded structures, including the latest versions of ASME B16.9, ASME B16.11, MSS sp-79, MSS sp-83, MSS sp-95 and msssp-97.Parts not conforming to ASME and MSS standards shall be supplied in accordance with the supplementary requirements of the specification A960 / A960M S58.These fittings are used for cryogenic pressure piping and pressure vessel service.
1.2 Provide optional additional requirements for accessories that require a higher level of inspection.If necessary, one or more of these additional requirements should be specified in the order.
1.3 The specification is expressed in inch-pound and SI units.However, unless the order specifies the applicable "M" specification name (SI units), the material shall be supplied in inch-pound units.
1.4 Values expressed in SI units or inch-pound units shall be treated separately as standard values.In the text, the SI units are displayed in parentheses.The values stated in each system may not be completely equivalent;Therefore, each system should be used independently.Combining the values of two systems may result in non-compliance.