ASME/ANSI B16.5 Class 150 Socket-Weld Flanges
SPECIFICATIONS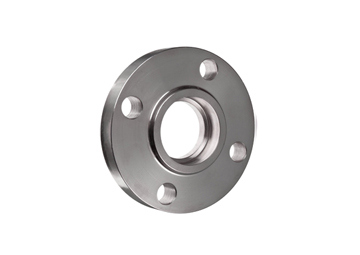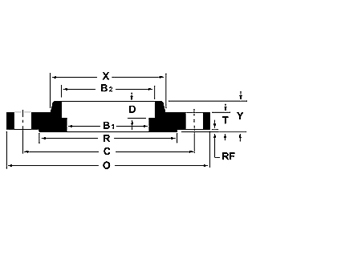 ▪ All dimensions are in inches
▪ These flanges will be furnished with a 1/16" raised face

unless otherwise specified

▪ Flat face option available
▪ Standard Bore will be furnished unless otherwise specified
Nominal
Pipe Size
Outside
Diameter

Thickness

Raised Face
Diameter
Length
Thru Hub
Hub
Diameter

Bore

Bore

Depth
of Soket
Approximate
Weight
Bolt
Circle
Number
of Holes
Diameter
of Holes

(O)

(T)

(R)

(Y)

(X)

(B1)

(B2)

(D)

(lbs)

(C)

1/2

3.50

0.44

1.38

0.63

1.19

0.62

0.88

0.38

1

2.38

4

0.63

3/4

3.88

0.50

1.69

0.63

1.50

0.82

1.09

0.44

2

2.75

4

0.63

1

4.25

0.56

2.00

0.69

1.94

1.05

1.36

0.50

2

3.13

4

0.63

1 1/4

4.63

0.63

2.50

0.81

2.31

1.38

1.70

0.56

3

3.50

4

0.63

1 1/2

5.00

0.69

2.88

0.88

2.56

1.61

1.95

0.63

3

3.88

4

0.63

2

6.00

0.75

3.63

1.00

3.06

2.07

2.44

0.69

5

4.75

4

0.75

2 1/2

7.00

0.88

4.13

1.13

3.56

2.47

2.94

0.75

7

5.50

4

0.75

3

7.50

0.94

5.00

1.19

4.25

3.07

3.57

0.81

8

6.00

4

0.75

3 1/2

8.50

0.94

5.50

1.25

4.81

3.55

4.07

0.88

11

7.00

8

0.75

4

9.00

0.94

6.19

1.31

5.31

4.03

4.57

0.94

13

7.50

8

0.75

5

10.00

0.94

7.31

1.44

6.44

5.05

5.66

0.94

15

8.50

8

0.88

6

11.00

1.00

8.50

1.56

7.56

6.07

6.72

1.06

19

9.50

8

0.88

8

13.50

1.13

10.63

1.75

9.69

7.98

8.72

1.25

30

11.75

8

0.88

10

16.00

1.19

12.75

1.94

12.00

10.02

10.88

1.31

43

14.25

12

1.00

12

19.00

1.25

15.00

2.19

14.38

12.00

12.88

1.56

64

17.00

12

1.00

14

21.00

1.38

16.25

2.25

15.75

13.25

14.14

1.63

90

18.75

12

1.13

16

23.50

1.44

18.50

2.50

18.00

15.25

16.16

1.75

98

21.25

16

1.13

18

25.00

1.56

21.00

2.69

19.88

17.25

18.18

1.94

130

22.75

16

1.25

20

27.50

1.69

23.00

2.88

22.00

19.25

20.20

2.13

165

25.00

20

1.25

22

29.50

1.81

25.25

3.13

24.25

21.25

22.22

2.38

185

27.25

20

1.38

24

32.00

1.88

27.25

3.25

26.13

23.25

24.25

2.50

220

29.50

20

1.38
ASME B16.5 Socket-Weld Flanges has a master groove mounted on the pipe. The fillet weld is carried out outside the pipe. The counterbore is larger than the pipe diameter to match, so the pipe should be inserted flange and flange slip. The socket welding flange is similar to a slip-on flange, except for a hole and a hole size.
ASME/ANSI B16.5 Class 150 Socket-Weld Flanges is a primary pressure level in this range of products. Other higher pressure grade products of ASME B16.5 Socket-Weld Flanges, the optional internal weld can be applied to high stress applications.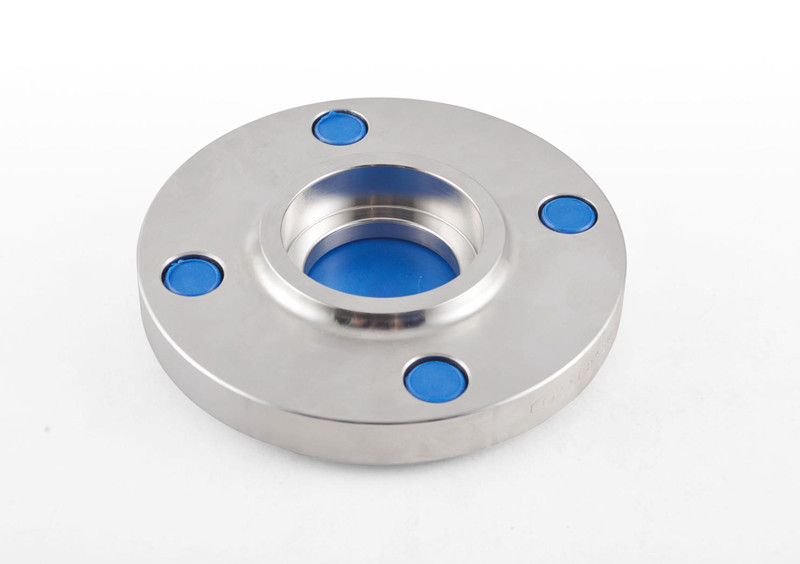 1. Size: 1/2" to 60"
2. Pressure class: Class 150 to Class 2,500, PN 2.5 to PN 250
3. Standard: ASTM / JIS / DIN / BS / GB /ANSI
4.Material:
① Carbon Steel: ASTM A105, ASTM A350 LF1, LF2 CL1/CL2 LF3 CL1/CL2, ASTM A694 F42, F46, F48, F50, F52, F56, F60, F65, F70
② Stainless Steel: A182 F304/F304L/F316/F316L/F321
③ Alloy Steel: ASTM A182 F1, F5, F9, F11, F12, F22, F91
5. Min Order: 1 piece
6. Printing: Yellow print, black print, oil or Zn.
7. Package: Plywood Cases or according to Customization
8. Other products:Flange, Elbows, Tees, Concentric and Eccentric Reducers, Pipe Caps, Bends,butt welding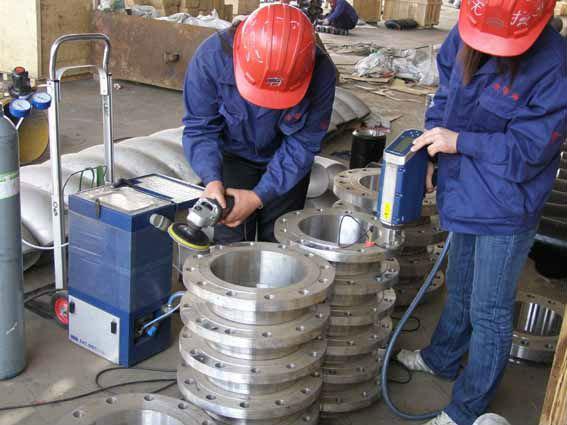 We also have ANSI B16.5 Class 300 Socket-Weld Flanges