GOST 12820-80 PN1.0 Slip-on Flanges
SPECIFICATIONS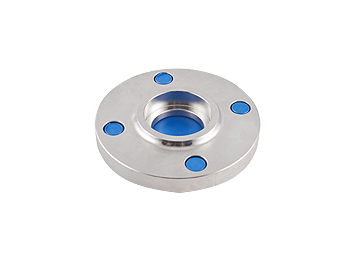 ▪ Name:GOST 12820-80 PN1.0 Slip-on Flanges

▪ All dimensions are in inches
▪ These flanges will be furnished with a 1/16" raised face
▪ unless otherwise specified
▪ Flat face option available
Nominal
Pipe Size
Outside
Diameter

Thickness

Raised Face
Diameter
Length
Thru Hub
Hub
Diameter

Bore

Approximate Weight

Bolt
Circle
Number
of Holes
Diameter
of Holes

(O)

(T)

(R)

(Y)

(X)

(B)

(lbs)

(C)

1/2

3.50

0.44

1.38

0.63

1.19

0.88

1

2.38

4

0.63

3/4

3.88

0.50

1.69

0.63

1.50

1.09

2

2.75

4

0.63

1

4.25

0.56

2.00

0.69

1.94

1.36

2

3.13

4

0.63

1 1/4

4.63

0.63

2.50

0.81

2.31

1.70

3

3.50

4

0.63

1 1/2

5.00

0.69

2.88

0.88

2.56

1.95

3

3.88

4

0.63

2

6.00

0.75

3.63

1.00

3.06

2.44

5

4.75

4

0.75

2 1/2

7.00

0.88

4.13

1.13

3.56

2.94

7

5.50

4

0.75

3

7.50

0.94

5.00

1.19

4.25

3.57

8

6.00

4

0.75

3 1/2

8.50

0.94

5.50

1.25

4.81

4.07

11

7.00

8

0.75

4

9.00

0.94

6.19

1.31

5.31

4.57

13

7.50

8

0.75

5

10.00

0.94

7.31

1.44

6.44

5.66

15

8.50

8

0.88

6

11.00

1.00

8.50

1.56

7.56

6.72

19

9.50

8

0.88

8

13.50

1.13

10.63

1.75

9.69

8.72

30

11.75

8

0.88

10

16.00

1.19

12.75

1.94

12.00

10.88

43

14.25

12

1.00

12

19.00

1.25

15.00

2.19

14.38

12.88

64

17.00

12

1.00

14

21.00

1.38

16.25

2.25

15.75

14.14

90

18.75

12

1.13

16

23.50

1.44

18.50

2.50

18.00

16.16

98

21.25

16

1.13

18

25.00

1.56

21.00

2.69

19.88

18.18

130

22.75

16

1.25

20

27.50

1.69

23.00

2.88

22.00

20.20

165

25.00

20

1.25

22

29.50

1.81

25.25

3.13

24.25

22.22

185

27.25

20

1.38

24

32.00

1.88

27.25

3.25

26.13

24.25

220

29.50

20

1.38
GOST 12820-80 PN1.0 Slip-on Flanges or GOST 12820-80 PN1.0 SO flanges, which is the conventional product we produce, and delivered to Russia or neighboring countries .This kind of product is usually lower in price than welded neck flanges, which is a very popular choice for our customers. However, customers should keep in mind that this initial cost savings may reduce the additional cost of two fillet welds and require proper installation. In addition, under stress, the life expentancy of the weld neck flange is higher than that of the slip-on flanges.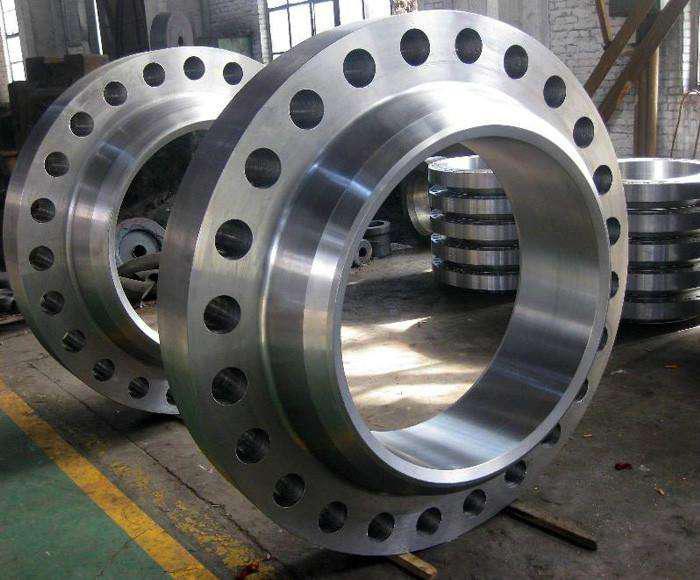 Flat / Slip On Flange

Series

Slip-on Flanges

CLASS

PN0.6MPa, PN1.0MPa; PN1.6MPa; PN2.5MPa

Standard

GOST 12820-80

Material

Carbon steel,Stainless Steel,Alloy Steel

More material and surface

Alloy Steel: ASTM A182 F1, F5a, F9, F11, F12, F22, F91, A182F12, A182F11, 16MnR, Cr5Mo,
12Cr1MOV, 15CrMo, 12Cr2Mo1, A335P22, St45.8, etc.
Carbon steel: ASTM ASTM A105, A105N, 20#, Q235, 16Mn, ASTM A350 LF1, LF2 CL1/CL2,
F3 ,CL1/CL2, ASTM A234 WPB, WPC
Stainless Steel: ASTM A182 F304, 304L, F316, 316L, 1Cr18Ni9Ti, 0Cr18Ni9Ti, 321, 18-8, etc.

Advantage

Cost savings. Under the corresponding pressure, easy to weld and process.

Disadvantage

Low Pressure.Welded loop place.low strenth.(especially when the thickness is 3mm below)

Usage

For instrument connection, suitable for steel, non-ferrous metal and stainless steel containers acid connection and corrosion-resistant line.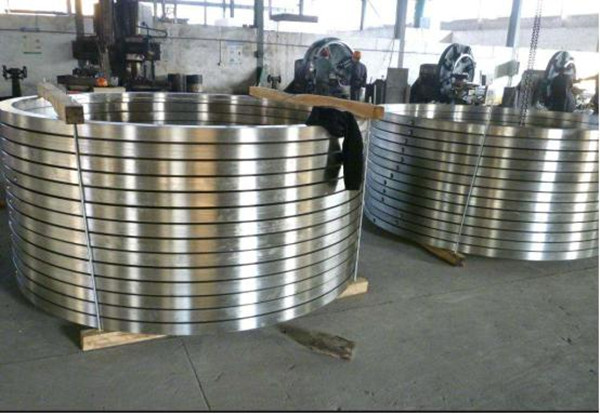 If you have a high intensity of use requirements, you can choose GOST 12820-80 Welding-neck Flanges.