4 Inch Carbon Steel Pipe
SPECIFICATIONS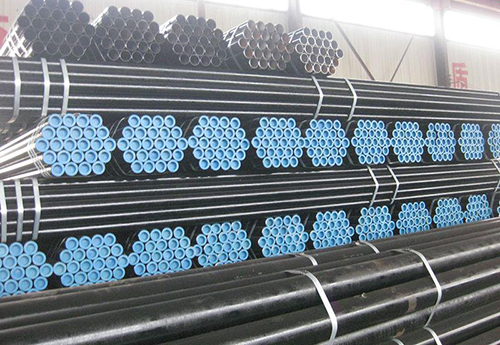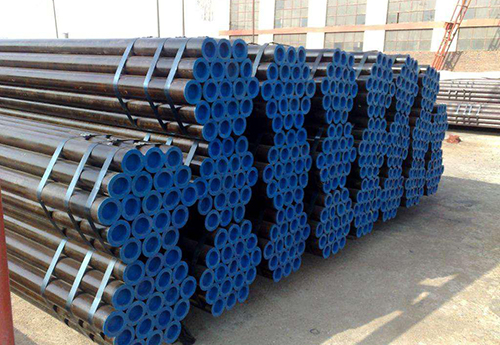 4 Inch Carbon Steel Pipe
4 inch carbon steel pipe is very commonly size of carbon steel pipe. It can be widely used for petroleum, oil and gas transportation pipeline, chemical industry, and oil exploitation. Metleader supply the steel pipe according to ASTM/ASME A106/SA106, the size is from DN25-DN500 with different wall thickness. All pipes have to be accepted strict inspection.
Test requirements for A106 carbon steel pipe:
Hydrostatic pressure test: Check that the stress produced by the test pressure on the tube wall is equal to 60% of the minimum yield strength (Smys) specified at room temperature. The maximum pressure of NPS 3 and below shall not exceed the $number psi, and the larger size shall not exceed the 2,800 psi. The pressure remains at least 5 seconds.



Mechanical test:
Tensile test: Acceptable for NPS 8 or greater, both horizontally and vertically
Tensile test 8 less than NPS: Vertical test only
Flattening test: NPS 2 and greater
Bending Test (Cold): NPS 2 and below.
Carbon steel pipe is a kind of strip steel. The steel pipe has a hollow section which widely used for transferring liquid pipeline. Such as oil, gas, water and some solid materials. Steel pipe compared with round steel, in the same bending and torsional strength, the weight is more light, is a economic section steel.



The types of carbon steel seamless pipe according to different function:
1. Seamless pipe for structural use is commonly for general structure and mechanical structure.
2. Fluid transport seamless pipe is used for conveying water, oil, gas and other fluids etc.
3. Low-medium pressure boiler seamless pipe is used for the manufacture of various structures of low medium pressure boiler superheated steam pipes, boiling water pipes and locomotive boilers with superheated steam pipes, opium pipes, small smoke pipes and arch bricks for the use of high-quality carbon structural steel hot-rolled and cold (rolling) seamless pipe.
4. High-pressure boiler seamless pipe is used for the manufacture of high-pressure and above the pressure of the water pipe boiler heating surface of high-quality carbon steel, alloy steel and stainless steel seamless heat resistant pipe.
Carbon steel seamless steel pipe because of its different manufacturing processes, but also divided into hot-rolled (extruded) seamless steel pipes and cold (rolling) seamless steel pipe. Cold (rolling) pipe is divided into round pipe and special-shaped pipe.
Package of 4 inch carbon steel pipe : in bundle or in bulk
Delivery: 25-45days
If you need 4 inch carbon steel pipe,you can send me email sales@metleader.com