ASTM A234 Long Radius Elbow
SPECIFICATIONS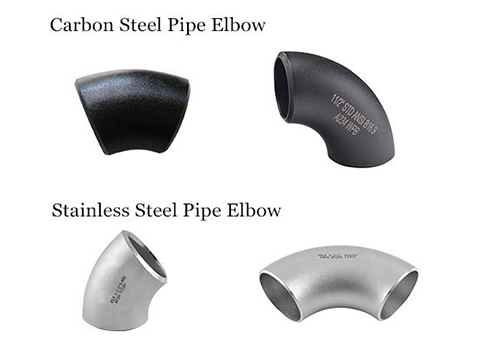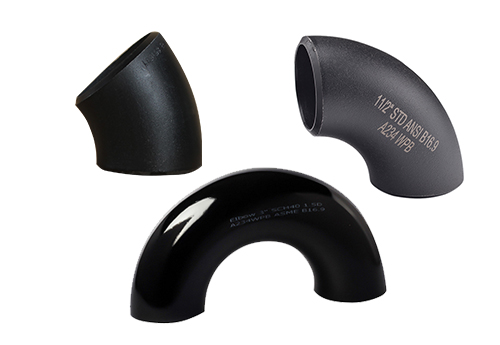 ASTM A234 Long Radius Elbow
High quality ASTM A234 long radius elbow supplier, Metleader inc engaged in pipe production and export 36 years and received the praises from all over the world's customers. We have the annual stock of standard size elbow. ASTM A234 long radius elbow is a long radius elbow made of a kind of carbon steel according to the standard of ASTM.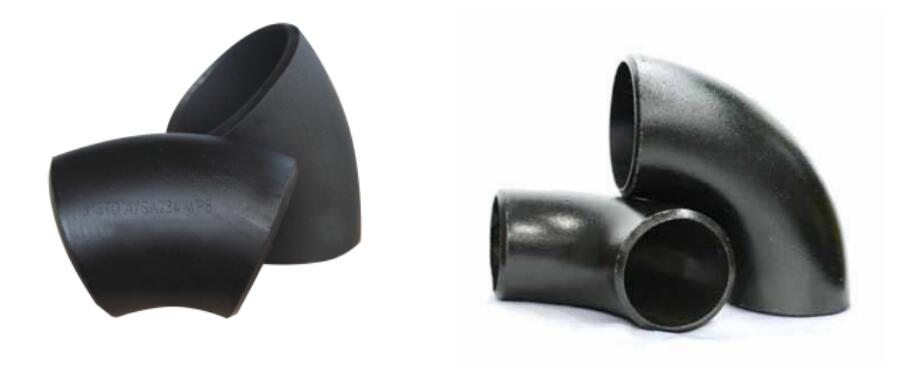 The ASTM A234 long radius elbow is the curvature radius of the elbow is 1.5 times times the diameter of the pipe; if it is more than 1.5 times times, it is the category of elbow pipe. A short radius elbow is the radius of the elbow equal to the diameter of the pipe, which is 1 time times as often said. Elbow by angle divided into 45 degrees, 90 degrees and 180 degrees three of the most commonly used, the day can also be customized according to customer demand for processing 60 degrees 135 degrees similar to the normal angle of the elbow.

ASTM A234 carbon steel long radius elbow is the most commonly used elbow, the general default is also a long radius, high pressure or high velocity of the place will use a long radius, if it is the solid transport pipeline resistance requirements of the time to use a greater radius of the elbow. The short radius is generally used in low pressure fluids or elbows where there is a limit to the installation. If there is no condition or no indication in the contract, the preferred long radius elbow is chosen. Scope of use: sewage treatment, chemical, thermal, aerospace, electricity, paper and other industries.


Nominal
Pipe Size
Outside
Diameter
O.D
Center to End
STD
SCH40
X-S
SCH80
SCH160
XX-S
Long
Short
T
T
T
T
T
T
A
B
A
1/2
0.840
1.50
0.62
-
0.109
0.109
0.147
0.147
0.188
0.294
3/4
1.050
1.50
0.75
-
0.113
0.113
0.154
0.154
0.219
0.308
1
1.315
1.50
0.88
1.00
0.133
0.133
0.179
0.179
0.250
0.358
1-1/4
1.660
1.88
1.00
1.25
0.140
0.140
0.191
0.191
0.250
0.382
1-1/2
1.900
2.25
1.12
1.50
0.145
0.145
0.200
0.200
0.281
0.400
2
2.375
3.00
1.38
2.00
0.154
0.154
0.218
0.218
0.344
0.436
2-1/2
2.875
3.75
1.75
2.50
0.203
0.203
0.276
0.276
0.375
0.552
3
3.500
4.25
2.00
3.00
0.216
0.216
0.300
0.300
0.438
0.600
3-1/2
4.000
5.25
2.25
3.50
0.226
0.226
0.318
0.318
-
-
4
4.500
6.00
2.50
4.00
0.237
0.237
0.337
0.337
0.531
0.674
5
5.563
7.50
3.12
5.00
0.258
0.258
0.375
0.375
0.625
0.750
6
6.625
9.00
3.75
6.00
0.280
0.280
0.432
0.432
0.719
0.864
8
8.625
12.00
5.00
8.00
0.322
0.322
0.500
0.500
0.906
0.875
10
10.750
15.00
6.25
10.00
0.365
0.365
0.500
0.500
1.125
1.000
12
12.750
18.00
7.50
12.00
0.375
0.406
0.500
0.688
1.312
1.000
14
14.000
21.00
8.75
14.00
0.375
0.438
0.500
0.750
1.406
-
16
16.000
24.00
10.00
16.00
0.375
0.500
0.500
0.844
1.594
-
18
18.000
27.00
11.25
18.00
0.375
0.562
0.500
0.938
1.781
-
20
20.000
30.00
12.50
20.00
0.375
0.594
0.500
1.031
1.969
-
22
22.000
33.00
13.50
22.00
0.375
-
0.500
1.125
2.125
-
24
24.000
-
-
-
0.375
0.688
0.500
1.219
2.344
-
26
26.000
-
-
-
0.375
-
0.500
-
-
-
28
28.000
-
-
-
0.375
-
0.500
-
-
-
30
30.000
-
-
-
0.375
-
0.500
-
-
-
32
32.000
-
-
-
0.375
0.688
0.500
-
-
-
34
34.000
51.00
21.00
-
0.375
0.688
0.500
-
-
-
36
36.000
54.00
22.25
-
0.375
0.750
0.500
-
-
-
38
38.000
57.00
23.62
-
0.375
-
0.500
-
-
-
40
40.000
60.00
24.88
-
0.375
-
0.500
-
-
-
42
42.000
63.00
26.00
-
0.375
-
0.500
-
-
-
44
44.000
66.00
27.38
-
0.375
-
0.500
-
-
-
46
46.000
69.00
28.62
-
0.375
-
0.500
-
-
-
48
48.000
72.00
29.88
-
0.375
-
0.500
-
-
-