Weld Neck Flange A105
SPECIFICATIONS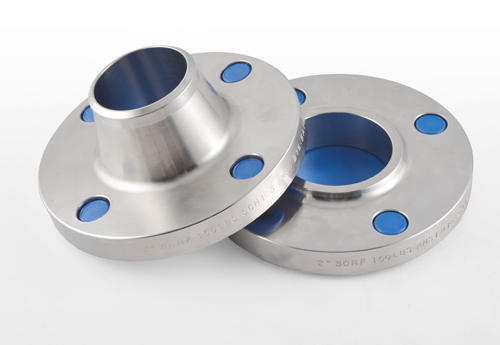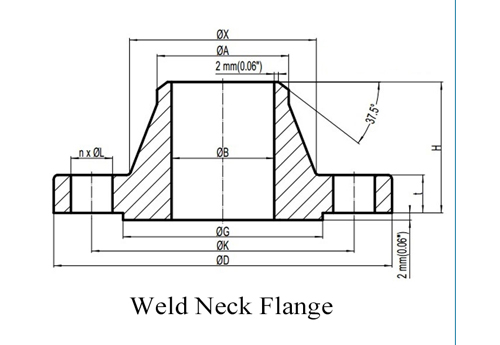 Weld Neck Flange A105
As a professional manufacturer, metleader supplies high quality Weld Neck Flange A105, which is a widely used flange in a lot of industries.
Weld Neck Flange A105 connection is the most basic and most common type of joint in various containers and process pipelines. Take into account the requirements of the production process or consider manufacturing, transportation, Ease of installation and overhaul. The connection between the vessel and the process pipe is often a detachable structure, Weld Neck Flange A105 connection, it has good connection strength and tightness, and the applicable size range is wide; therefore, the Weld Neck Flange A105 connection is widely used in the vacuum salt-making enterprises. Because the medium in the container and the pipe is the sodium solution and has a relatively strong corrosive.



Forging method of Weld Neck Flange A105
The most common way to make the Weld Neck Flange A105 is the forging weld neck flange and model forging weld neck flange, there are two production processes:
First, the basic process of free forging Weld Neck Flange A105 : The shape of forging is forged by some basic deformation process. The basic procedure of free forging butt welding flange is upsetting, pulling, punching, bending and cutting. 1. Upsetting is the operation process of forging the original billet along the axis, making the height decrease and cross section increase. This process is often used for forging gear blanks and other disc-shaped forgings. Upsetting is divided into the whole upsetting and local forging coarse. 2. Drawing length is to make the length of the billet increased, section reduction of the forging process, is usually used to produce shaft-type blanks, such as lathe spindle, connecting rod and so on. 3. Punching the punch in the billet to flush out through holes or through the hole in the forging process. 4. The forging process that bends the billet into a certain angle or shape. 5. Twist to make a part of the billet rotate relative to the other part of the forging process. 6. Cutting the blank or cut the material head of the forging process.
Second, the model forging , the heating of the billet placed in the die forging equipment in the forging die within the forging formed. Model forging of the basic process of die forging technology: blanking, heating, pre-forging, final forging, punching the skin, trimming, quenching and blasting. Common process has upsetting, pulling long, bending, punching, forming.
Common die forging equipment commonly used die forging equipment have die hammer, hot die forging force machine, flat forging machine and friction presses. Popularly speaking, forging Weld Neck Flange A105 quality is better, generally through die forging production, crystal organization fine, high strength, of course, the price is also expensive.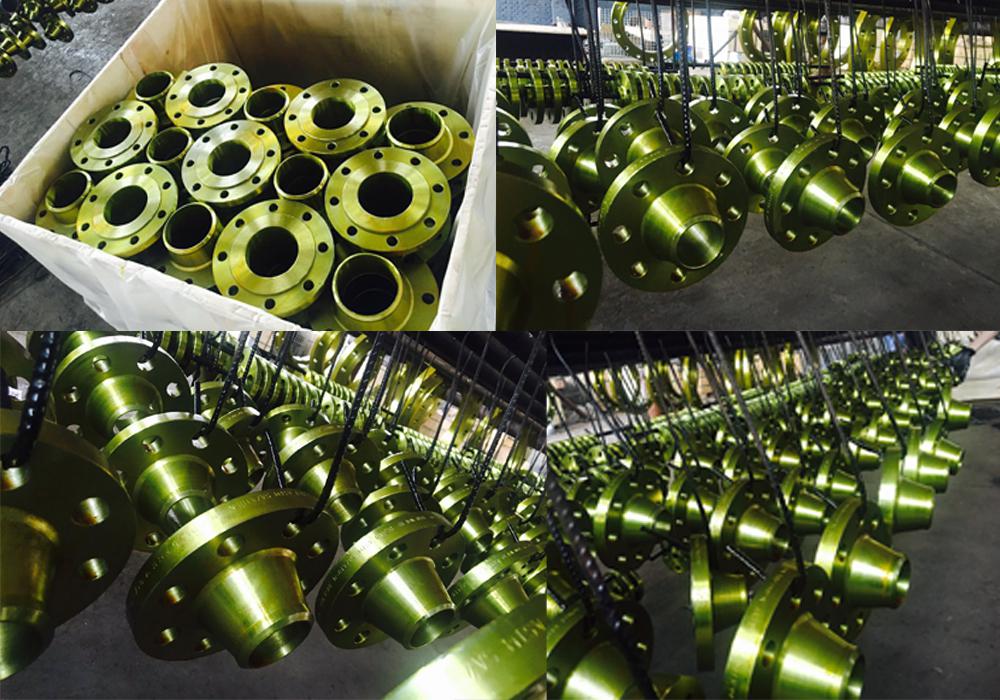 Chemical composition Analysis of Weld Neck Flange A105
A105 Composition,%
Carbon, max
0.22
Manganese
0.60-1.05
Phosphorus,max
0.035
Sulfur,min
0.040
Silicon,min
0.15-0.30
Chrome,max
0.30
Copper,max
0.40
Molybdenum,max
0.12
Nickel,max
0.40
Vanadium,max
0.08
Niobium,max
0.02
Cerium,max
0.43