Forging Pipe Tee Carbon Steel
SPECIFICATIONS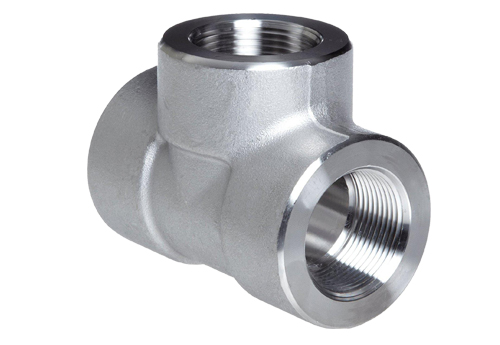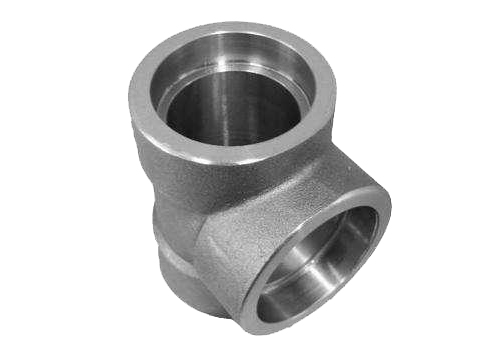 Forging Pipe Tee Carbon Steel
High pressure forging pipe tee is relative to casting pipe tee. Using pressure forging machinery for metal blank, make its produce plastic deformation in order to obtain certain mechanical properties, a certain shape and size of forging processing method. Forging pipe tee main technological is forging, make through forging original bulky dendrite and columnar grain to grain is fine and uniform axial recrystallization organization, make the ingot in the original segregation, porosity, porosity, slag compaction and welded, such as its organization become more closely, plasticity and mechanical properties of the metal. Casting tee produced mainly by mould and casting fittings model, through to the inside into the metal liquid, after cooling solidification, men get a predetermined shape, size and properties of the casting process. The high-pressure forging pipe is mainly made of high-pressure forging flange and high-pressure forging.
Generally speaking, the mechanical properties of castings are lower than those of the forging tee. In addition, the metal forging process can guarantee the continuity of fibrous tissue, the forging of fibrous tissue and forging appearance consistent, metal flow is complete, can guarantee the tee with good mechanical properties and long service life with precision die forging, cold extrusion, extrusion temperature and other process of forging, is incomparable by casting.
Forging pipe tee carbon steel have two types, socket and thread.
Size : 1/2"NB TO 4"NB IN
Class : 3000 LBS, 6000 LBS, 9000 LBS
Material: ASTM A105 / A694 / Grade. F42 / GR 46 / GR 52 / GR 56 / GR 60 / GR 65 / GR 70 etc.
Low Temperature Carbon Steel A350 LF3/A350 LF2.
Types: socket, screwed NPT, BSP, BSPT.
Standard: ANSI B16.11.
Surface treatment: anti-rust oil, hot dip galvanizing.
Packaging: plywood case.
Forging pipe tee carbon steel with high quality and have higher yields to high pressures. On forging steel tee, it is important to have uniformity of the walls of the tee, as well as crisp threading to prevent stoppage in flow through the system.
Metleader can help to find all kinds of pipe tee carbon steel with different standards and production process. Choosing us choosing a reliable supplier.