Carbon Steel ASME B16.5 Class 300 Blind Flange
SPECIFICATIONS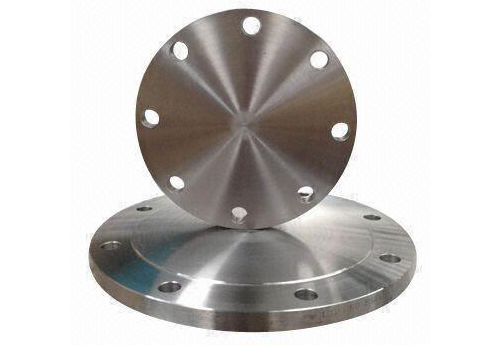 Carbon Steel ASME B16.5 Class 300 Blind Flange
Product Description :
Metleader is a professional manufacturer of high quality industrial blind flange. We provide instant delivery of the inventory blind flange, we stock a variety of carbon steel and stainless steel standard size.
Can be customized according to the requirements of special stainless steel grades, nickel alloy and alloy steel plate blind plate. Blind flanges are used to seal the end of a piping system or pressure vessel openings. They are usually used to test the flow of gas or liquid through a pipe or container. If work must be done within the production line, the blind flange can also be conveniently accessible to the pipe.


They are commonly used in high-pressure applications. American Industries offers these types of flanges, which apply to all material grades, specifications, sizes from 1/2 "to", and ASME ratings from 150# to 2500#.
Since USA Industries is the manufacturer and distributor of our blind flange, we are able to meet your custom requirements while maintaining your desired time range. Blind flanges are usually provided with a convex or ring-shaped joint (RTJ) surface. When the blind plate flange needs to be convex, the standard height of the flange below the 400# is 1/16 "and for the flange above 400#, the standard convex height is 1/4".


The vent hole is located in the middle of the flange, at the top or bottom, and with a socket weld or NPT vent connection. American industrial companies produce blind flanges for all grades of steel, including carbon steel, stainless steel, nickel alloy and alloy steel. The American industrial company also has many different blinds and is ready to ship all day. provides shutters for a series (MSS SP44) or B series (API 605) flanges in accordance with the ASME B16.47 and B16.48/ansi B16.5 and B16.2 specifications. All other blind spec a182,a350,b160 can be purchased on request.
Information of carbon steel asme b16.5 Class 300 Blind flange:
Flange type:blind with raised face
Class: 150
Material: Carbon Steel per ASTM A/SA-105
Dimensions conform to ANSI B16.5
Nominal Pipe Size: ½ inch
Outside Diameter O: 3.5 inch
Flange Thickness C: 0.44 inch
Number of Bolt Holes: 4
Diameter of Bolt Holes: 0.62 inch
Diameter of Bolt Hole Circle: 2.38 inch
Approx Weight: 1 LBS
If you need the blind flange you can send me email sales@metleader.com