Carbon steel line pipe API 5L
SPECIFICATIONS
Carbon steel line pipe API 5L
What is line pipe steel?
Carbon steel line pipe is a kind of steel with special requirements used for oil and natural gas transportation. Depending
on
thickness
and subsequent formation, it can be produced by
hot
continuous rolling mill, coil mill or plate mill and welded by spiral or UOE straight seam to form large-diameter steel pipes.
The technical request for line pipe steel.
Modern line pipe steel belongs to low carbon or ultra-low carbon
microalloyed
steel, which is a product with high technical content and high added value. Pipeline steel production has almost applied all new technological achievements in the field of metallurgy in the past 20 years. At present the property requests for line pipe mainly reflected as below:
High strength

.The

strength index of line pipe steel mainly includes tensile strength and yield strength

.While

high strength is required, the ratio of yield strength to

tensile

strength of line pipe steel is also required, generally within the range of 0.85 ~ 0.93.

High impact toughness. Line pipe steels are required to have high enough impact toughness (crack initiation toughness, crack stop toughness). For the base material, when the toughness value of the material meets the requirements of crack prevention, its toughness can generally meet the requirements of preventing crack initiation.

Low

ductile brittle

transition temperature. Harsh region and climate conditions require line pipe steel to have low enough ductile-brittle transition temperature.

Excellent resistance to hydrogen induced cracking (HIC) and sulfide stress corrosion cracking (SSCC).

Good welding performance. Good weldability of steel is very important to ensure the integrity of line pipe steel and welding quality. One of the most remarkable characteristics of the development of modern line pipe steel is the continuous reduction of carbon content in steel.
The material standard of line pipe steel.
The most popular material standard of line pipe steel is API 5L, the material grade includes PSL1 and PSL2. There are several material types of API 5L covers B, X42, X46, X52, X60, X65, X70, X80 etc. The figure is bigger the material grade is higher. The carbon equivalent and mechanical
properties
is
controlled more strictly along with higher material.
In addition, for the same grade API 5L line pipe, the content of seamless and welded chemical elements is different, the welded pipe requires more stringent lower carbon and sulfur.
According to different delivery conditions, there are rolling, normalizing, hot mechanical rolling, normalizing, standardization, standardization and tempering, quenching and tempering
.
Usually
these delivery conditions to be marked along with PSL2 pipes short for "N", "Q", "R" or "M".
Letter R: As rolled
Letter N: Normalizing rolled, Normalized formed, Normalized
Letter Q: Tempered and quenched
Letter M: Thermomechanical rolled or thermomechanical formed
So if some customer wants to purchase line pipe steel, the correct expression should be Line pipe API 5L X42, X50, X52 ... for PSL1, in case request PSL2 the delivery status must be marked.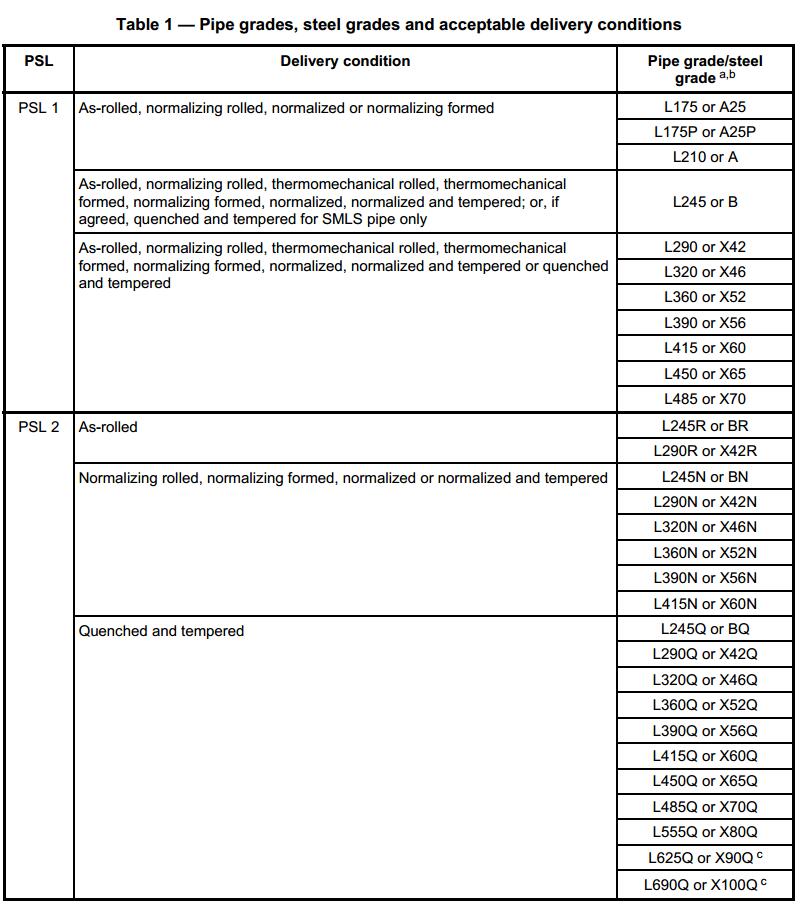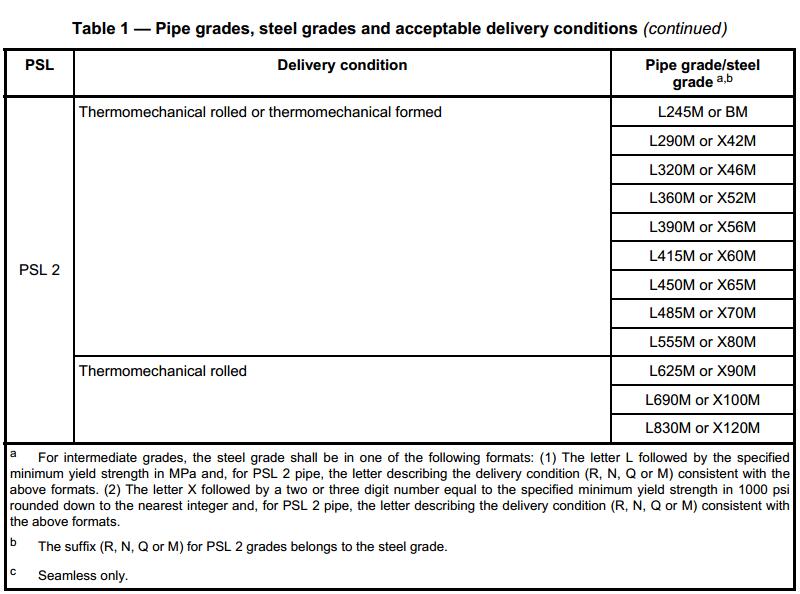 Seamless line pipe API 5L X52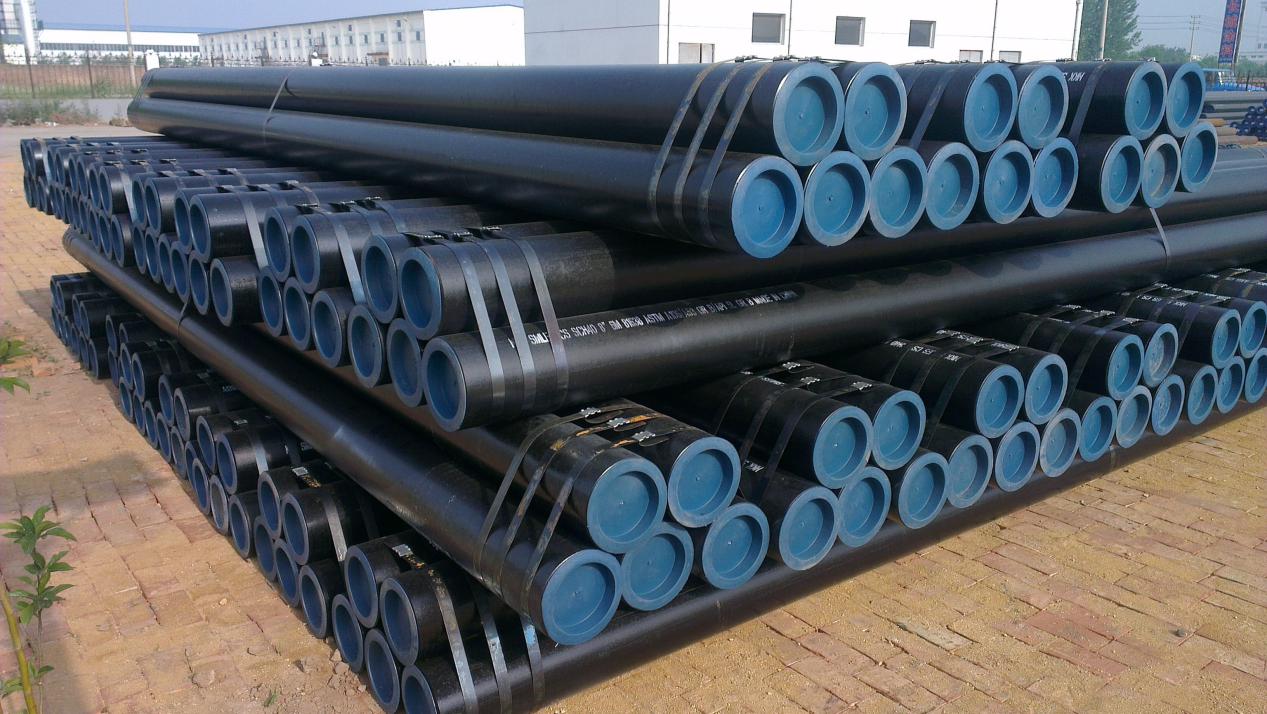 SSAW line pipe API 5L X52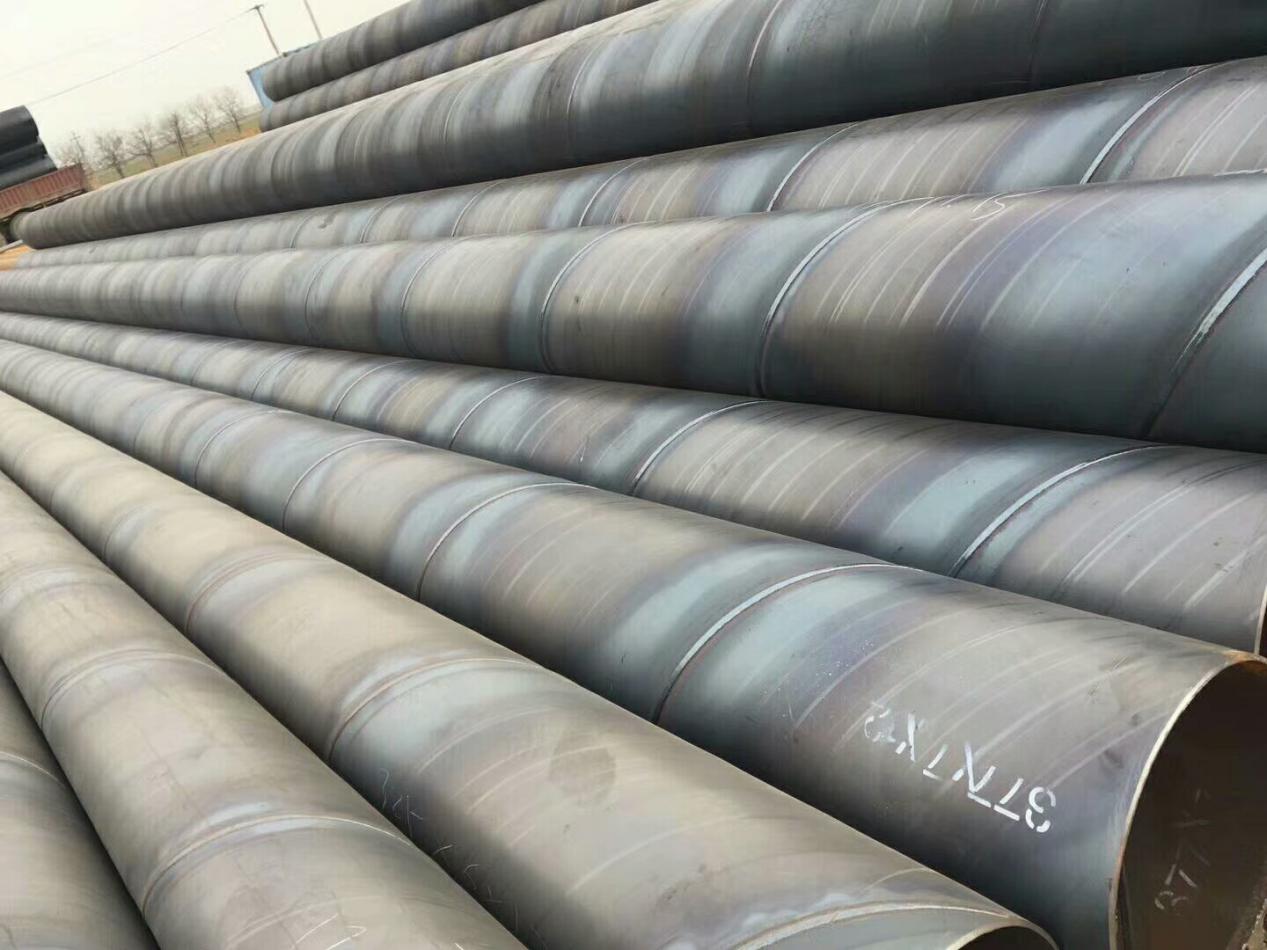 LSAW line pipe API 5L X52