API 5L X52 PSL 2 line pipe bend
Today our order of API 5L PSL 2 line pipe bend has been finished the loading for delivery to Iraq customer. It is our
first time
export pipe fittings to Iraq, really hope our products can be popular in their area.

In
this
order
the customer purchased two sizes of pipe bend 5D 90
degree
and 45
degree
. These pipe bends are all with heavy wall thickness will be used for
high pressure
pipe lines
in
gas
project. In order to guarantee the good quality, our QC technologists had strictly controlled the quality of each chain during the production process. And the heat treatment also did for each pipe bend.



The heat treatment of API 5L X52 PSL2 pipe bend.
API 5L X52 as one
kind
of
pipe
line
material, heat treatment is the necessary production chain which can ensure that the mechanical properties are up to standard.
There are four main heat treatment methods for carbon steel and alloy steel tubes: normalizing, annealing, quenching and tempering. It will improve the mechanical properties, uniform chemical composition and machinability of steel materials. The heat treatment of steel and metal materials can be divided into integral heat treatment, surface heat treatment and chemical heat treatment. API 5L X52 PSL2 pipe bends are generally treated as a whole.



The surface coating of API 5L X52 PSL2 pipe bend.
In
this
order
the customer didn't request any coating for the pipe bends for their special purpose at
construction
site. However, in order to avoid the pipe bends rusted without coating protect during the
long time
sea transportation, we painted anti-rust oil after getting customer's approval this way is more easier to remove the coating for special
other purpose
.
Generally
there are 3 types of coating way for API 5L PSL2 pipe bend including painting, anti-rust oil, and varnish, painting is the most popular one because of its good performance for anti-rust effect.


The delivery of API 5L PSL2 X52 pipe bend.
These pipe
bends in this order are all heavy wall thickness for
high pressure
pipe lines
so the weight of each package is very heavy. In order to guarantee the packages would not be damaged during the
transportation
we adopted strength plywood pallets. This type of pallet is not EU standard pallet but the bearing performance is
more
stronger than others.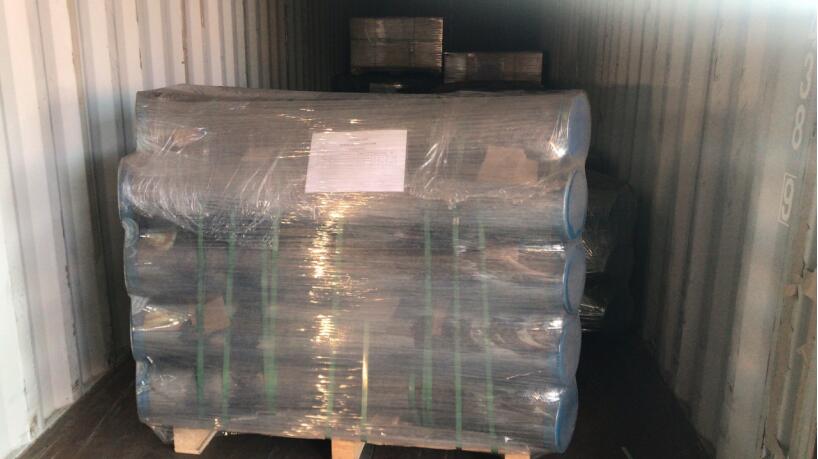 Supplying all customers good quality and service for each order is always our company's rule, we hope our
products
are
not only bring
customers using
function
but also trust. Know more us through the web
www.metleader.com
.