New order of carbon steel bend 5D placed

Our new customer from UAE placed us an order of carbon steel bend 5D last week. Actually this order not only involve the CS bend but also include carbon steel flanges, gasket, stud bolt and other pipe fittings. These products will be used for one oil & gas project that is proceeding in Iraq by our customer. It is a very big project so the end user strictly request high quality, our factory will surely try the best to meet customer's all request for long term cooperation in the future.

About carbon steel bend 5D: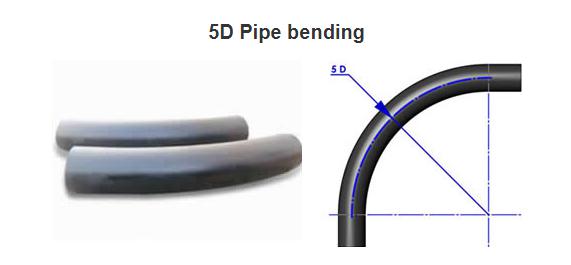 This long radius bend is used in many different industries such as shipbuilding, power plants, water treatment plants, refineries and petrochemicals. Different sizes, categories, types and wall thickness can be produced depending on the customer's need Metleader Pipeline Technology is one of the leading manufacturers of ANSI/ASME Long Radius 5D Bend. We assure that the qualified products will be generalized in the market. Over time, we offer high quality, low cost and best service.

About Iraq market:

These CS bend 5D that our customer ordered will be applied to oil & gas pipeline to transport the oil and gas in Iraq. Iraq will be a very promising market in the field of steel pipe fittings along with the war finished. Iraq has Iraq has very rich oil and gas reserves, and oil and gas exports are one of their economic pillars.Iraq used to be a rich country with a lot of oil and gas exports, but in recent years it has suffered greatly from the effects of the war. But the war is over, the country is being rebuilt, and as oil and gas production increases, so will purchases of equipment, pipelines and parts.Our customers see this opportunity and are aggressively developing the Iraqi market.

All products in this order will be used for a very big and important project in Iraq so the end user request strictly high quality so that to guarantee the safe. Our factory will try the best to meet all request earning to make from this trial order to big order in the future. Really hope our carbon steel bend 5D, flanges, gasket, stud bolt and pipe fittings can be sold to many and many countries and areas.