3 inch to 2 inch pipe reducer
SPECIFICATIONS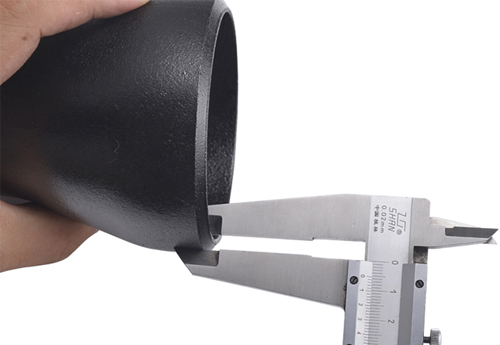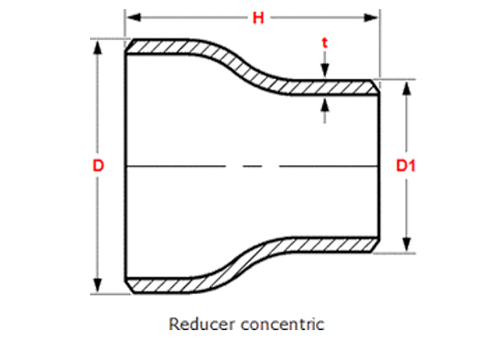 3 inch to 2 inch pipe reducer
Competitive price and high quality 3 inch to 2 inch pipe reducer are in stock, please contact us if you need. With the coming of the Chinese New Year, manufacturers have slowed the pace of production. A lot of hot products are difficult to buy.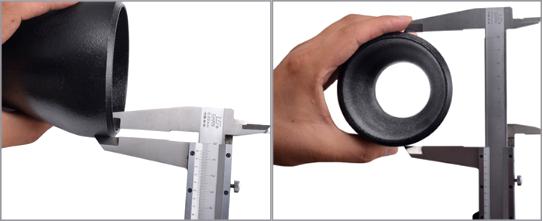 Manufacture of seamless 3 inch to 2 inch pipe reducer
The Reducer (size head) is a kind of pipe fitting for the diameter of the pipe. Generally used in the forming process for reducing the size of compression, expansion of the compression or reduction of diameter and expansion of pressure, for certain specifications of different diameter pipe can also be used stamping forming.
A. Shrink diameter/enlarged diameter forming
The shrinkage forming process of the reducer is to put the Tube billet with the same big diameter of the reducer into the forming die, and then the metal can be formed along the mold cavity by pressing along the axial direction of the tube billet. According to the size of the reducer, it is divided into one pressing forming or several pressing forming. The figure below is a schematic diagram of the necking forming of concentric reducer.
Schematic diagram of necking forming of concentric reducer
The enlarged diameter of the tube billet is smaller than the big-diameter of the reducer, and the inner diameter of the tube billet is formed by the internal die. The expanding process mainly solves the situation that the reducer with large diameter is not easy to be formed by reducing diameter, and it is sometimes combined with the method of enlarging diameter and reducing diameter according to the need of material and product forming.
In the process of shrinking or expanding deformation, the cold pressure or hot pressing is determined according to different material and changing diameter. Under normal circumstances, as far as possible the use of cold pressure, but a number of variable diameter caused by serious processing hardening of the situation, the thickness of the thickness of the case or alloy steel materials should use hot pressing.
B. Stamping forming
In addition to the use of steel pipe for the production of reducer, some of the specifications of the reducer can also be used to produce steel sheet stamping process. The shape of the die used for stretching refers to the design of the surface dimension of the different diameter tube, stamping and drawing of the sheet steel after punching.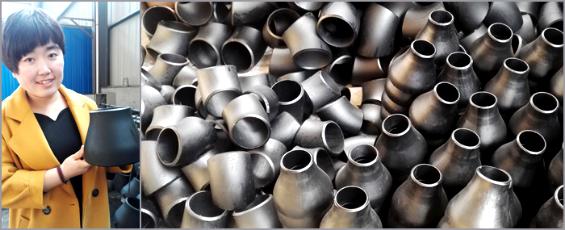 Chemical composition Analysis of 3 inch to 2 inch pipe reducer
A105 Composition,%

Carbon, max

0.22

Manganese

0.60-1.05

Phosphorus,max

0.035

Sulfur,min

0.040

Silicon,min

0.15-0.30

Chrome,max

0.30

Copper,max

0.40

Molybdenum,max

0.12

Nickel,max

0.40

Vanadium,max

0.08

Niobium,max

0.02

Cerium,max

0.43

Specification of the 3 inch to 2 inch pipe reducer in stock:
Standard: ASME B16.9
Material: carbon steel A105
Seamless reducer with protective cap
Surface treatment: Black paint
Wall thickness: Sch40, Std

The main products include:
2 inch con reducer
2 1/2 inch con reducer
3 inch con reducer
2*1 inch ecc reducer
2*1/2 inch ecc reducer
2 1/2 *2 inch ecc reducer
2 1/2 *1 inch ecc reducer
2 1/2 *1/2 inch ecc reducer
3 inch ecc reducer
3*2 1/2 inch ecc reducer
3*2 inch ecc reducer
3*1 inch ecc reducer
3*1/2 inch ecc reducer