Some carbon steel equal tee introduce
SPECIFICATIONS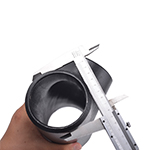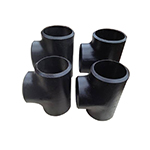 Some carbon steel equal tee introduce
There has some carbon steel equal tee introduce,about using and price.Hope it can help you to know some information about the carbons teel equal tee.Our company is Beijign Metleader Pipeline Technology Inc.Our email:sales@metleader.com
Carbon steel equal tee using in the main pipe.Connect the three ports of the steel pipe.the equal tee is one of pipe tee,it also has reducer tee.material has carbon steel and stainless stee.
This is carbon steel equal tee list:
So if you need carbon steel equal tee.welcome you contact us we will give you the best price.
Beijing Metleader Pipeline Technology Inc. is a professional supplier of pipe flanges and fittings, which are widely used for petroleum and gas pipeline, chemical, power plant, and shipbuilding industries. Now we are specially committed to the products research and inspection, the whole process strictly according to the request of ISO and CE standard. Our engineers and technologists constantly innovate the production technique to make the quality better and better. Metleader is consistent the aim to provide high quality products and good service.