Industrial Pipe Flange
Metleader pipeline technology inc. provides ASME, ANSI, DIN, JIS, GOST and non-standard industrial pipe flanges for the petrochemical, process and water treatment industries for stainless steel, industrial flanges, Alloy steel industrial flanges and carbon steel flanges.
ANSI, API, AWWA flange carbon steel, stainless steel, alloy steel and chromium. Our steel flange can be Welding Neck Flange, Slip on Flange, Thread Flange, Socket Flange, Lap Joint Flange, and custom steel Flange size 1/2 "to 203". Pressure level Class75, Class125, Class150, Class175, Class250, Class300, Class350, Class400, Class600, Class900, Class1500, Class2500.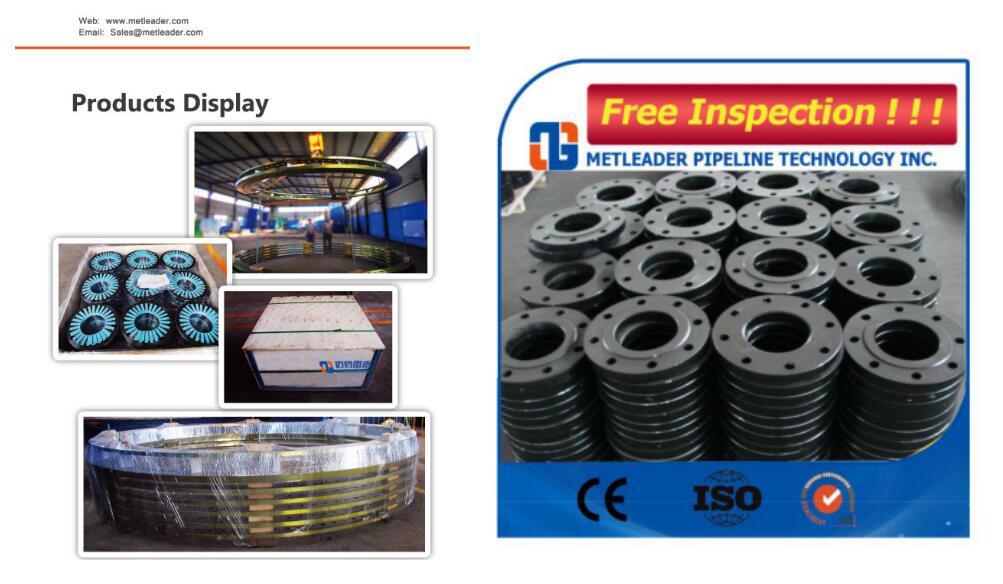 The types of industrial pipe flange and the type of materials we provide are the topics of concern to many customers. The most popular material grades are made of carbon steel. We sell carbon steel pipe flanges and flanges fittings. We also supply stainless steel flanges for a wide range of projects. Plate flanges can be ordered for tap water and petrochemical applications. We can also make bar flanges and forged flanges According to the size of the catalogue.